Iran starts mass production of smart, precision-striking drone
February 5, 2018 - 19:12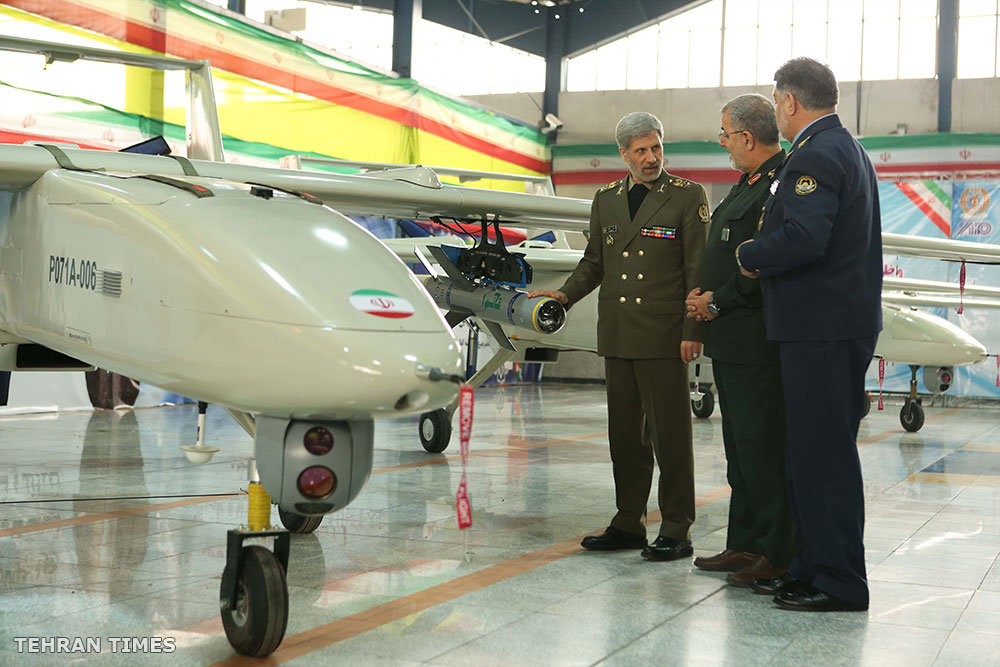 TEHRAN – The Iranian Defense Ministry on Monday launched the mass production of a tactical drone, named Mohajer 6, with the capability to carry "smart" bombs with high "precision-striking" capability.
Defense Minister Amir Hatami said the drone is able to conduct different reconnaissance, patrolling and combat missions in distant areas and enjoys high flight endurance.
The new drone is planned to be delivered to the IRGC Ground Forces.
"Drone Mohajer 6, equipped with the smart Qa'em precision-striking bombs and different electro-optical explorers and different warheads, can trace, intercept and destroy the target," Fars news agency quoted Hatami as explaining.
It can destroy different fixed and mobile targets in day and night missions and can infiltrate various types of installations and facilities, he added.
According to Fars, Iran has so far unveiled various domestically produced drones, including Ababil, Fotros, Hazem, Karrar, Mohajer, Sarir, Shahed 129, Yasir and Zohal.
Iran has made great advances in building unmanned aerial vehicles (UAVs). "There is credible evidence to suggest that Iran is capable of producing the engines used by the majority of their UAVs," says Galen Wright, an analyst who analyzes Iranian military capabilities at The Arkenstone.