'People's taste in fashion matters at Fajr festival '
February 7, 2018 - 12:19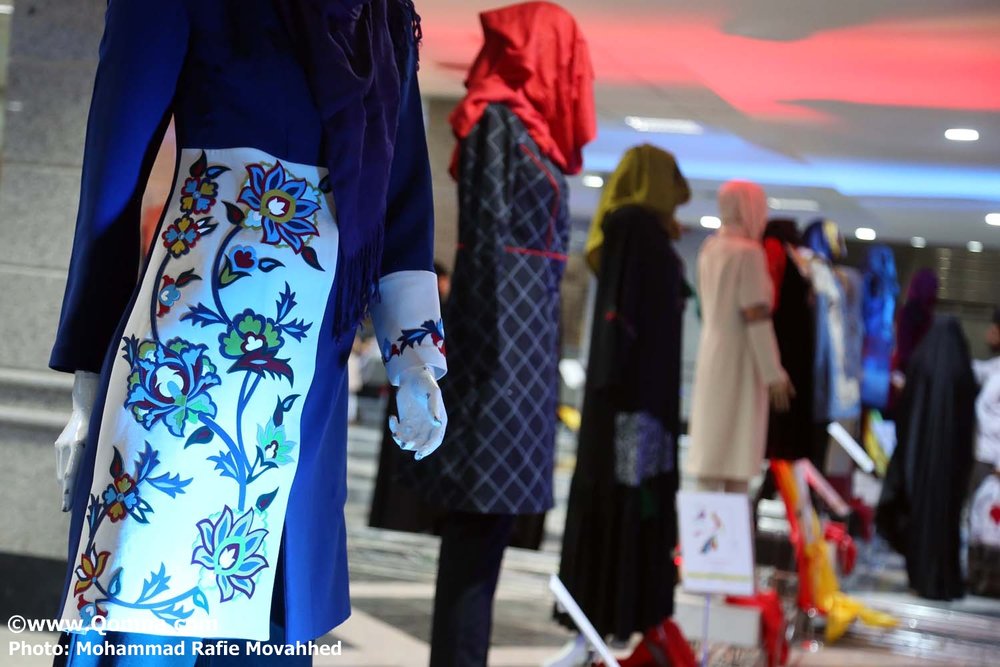 TEHRAN – Meeting the taste of people in fashion is one of the most important aims at the 7th Fajr International Fashion and Clothing Festival, the secretary of the National Islamic-Iranian Fashion and Clothes Foundation said.
The festival aims to reconnect dress designers, producers and target market as the golden triangle of fashion and clothing, Hamid Qobadi told the Mehr News Agency on February 1.
"We have invited fashion designers from foreign countries including France, Italy, Germany and Oman to attend the festival," he noted.
He said that a collection of clothing, which were competed in the previous edition of festival and went into mass production during past year, will go on display in a special exhibition on the sidelines of the festival.
"Holding meetings, which will be held during the festival, compensate our theoretical deficiency in the field of clothing and fashion," he explained.
A total of 12 meetings and workshops will be held on fashion design and clothing one month before the inauguration of the festival.
The meetings are mainly on the theme of regional costumes and job creation in the field of clothing and jewelry designs.
"Clothing in Persian Literature" by Asadollah Moazami-Gudarzi, "Job Creation in Fashion and Clothing" by Shahin Fatemi, "The Role of Beliefs in Clothing of Iranian Tribes" by Hassan Zolfaqari, "Fashion and" Globalization by Seyyedeh Razieh Yasini and "The Role of Clothing in Ancient Religion" by Hadi Vakili are some of the items discussed during the meetings.
He also pointed to selection of Golestan Palace, Tehran's architectural treasure, as one of main themes of the festival.
"The rich Islamic-Iranian architecture of Golestan Palace has potential to be a good inspiration for variety of perspective by the fashion designers," he explained.
For the first time, the festival plans to take up an impressive collection of clothes with the concept of a historic monument, Golestan Palace, in the competition section.
The fashion and textile designers will submit their works revolving around the Golestan Palace during the festival, which runs from February 25 to March 4 in Tehran.
All fashion designers, clothing industry managers and those who are interested in the clothing and fashion industry can attend the events free of charge.
SB/MG