Iran automobile club to hold rally from Mashhad to Karbala
February 17, 2018 - 19:49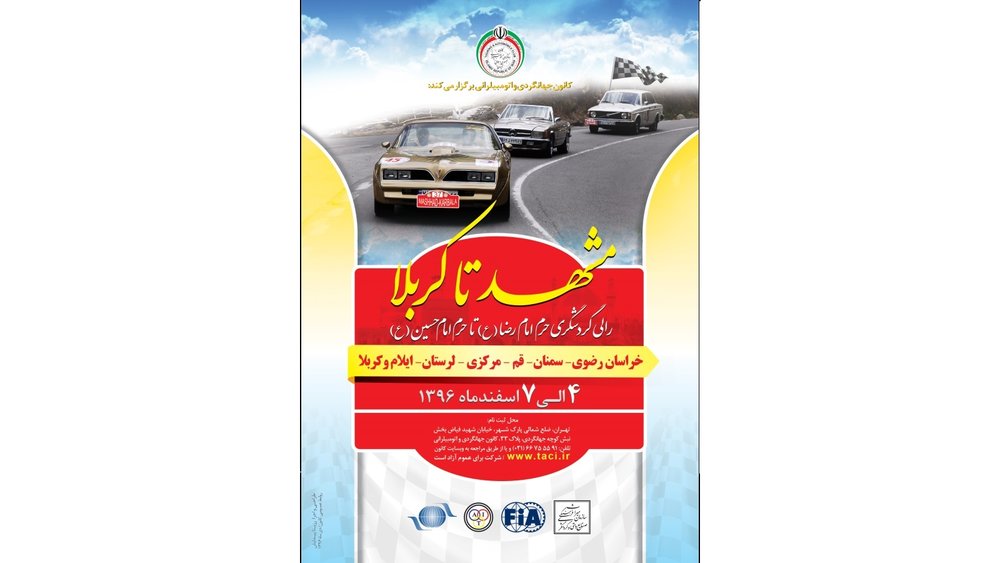 TEHRAN – On February 23, the Touring and Automobile Club of Iran will kick-start a family car rally, which its detailed itinerary spans some 2,000 kilometers from Mashhad, northeast Iran, to Karbala, central Iraq.
"This rally will take place along a major pilgrimage route that is starched from the holy shrine of Imam Reza (AS) to the holy shrine of Imam Hossein (AS)," CHTN quoted the club's director, Ramin Afshari, as saying.
The rally pursues a goal of promoting a safe motoring culture which demands patience and endurance both for drivers and passengers and it also aims to take a closer look into natural, historical and religious attractions, Afshari added.
A total of 50 cars are scheduled to compete in the three-day rally, which is named "From Shrine to Shrine."
Their itinerary will include Semnan, Boroujerd, Ilam, and the border city of Mehran, he explained.
On Thursday and Friday, the Touring and Automobile Club organized another rally during which 31 vintage cars vied form Tehran to Abyaneh village in Isfahan.
Filled from corner to corner with ancient bazaars, museums, mosques, monuments, gardens, historical sites, rich natural and rural landscapes, Iran hosts some of the world's oldest cultural monuments, including 22 UNESCO World Heritage Sites.
PHOTO: A poster of Mashhad-to-Karbala car rally
AFM/ MQ/MG