People bemoan friend who lost life in terror attack
February 23, 2018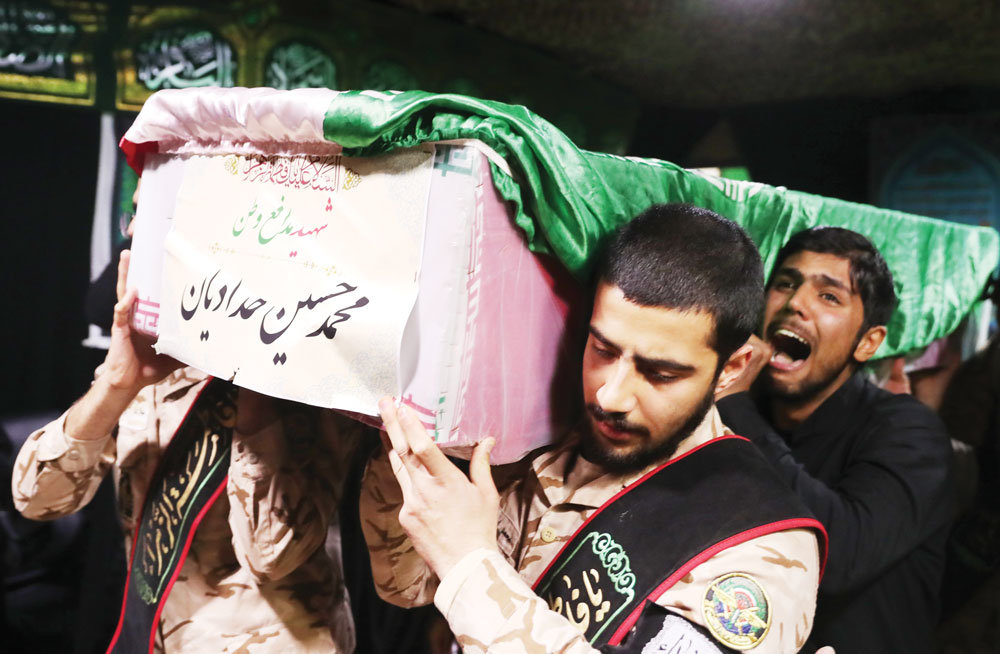 TEHRAN – Shocked mourners at the Wednesday funeral of Mohammad Hossein Haddadian, the Basij guard who was killed by dervish rioters in Pasdaran St. uptown Tehran.
The rioters, members of the Gonabadi Dervishes, took to attacking police and Basij members who were inviting them to leave the location where they had staged an unauthorized gathering near a police station.
The cult members engaged in clashes with ordinary people and police forces. One attacker ploughed a bus into a group of policemen, killing three of them. Also two members of the Basij volunteer force lost their lives in separate car-ramming and stabbing attacks at the site.