Iran slams Britain for 'dishonest' behavior at UN
February 26, 2018 - 18:21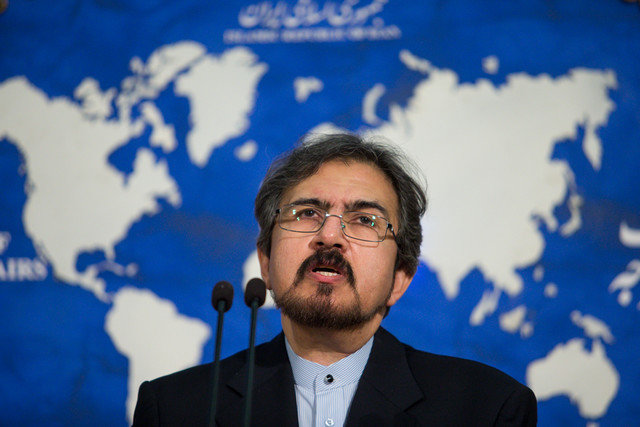 TEHRAN – The British-drafted resolution against Iran at the UN Security Council over the Yemen conflict would be helping the "aggressors", Foreign Ministry spokesman Bahram Qassemi said on Monday, slamming the British government for its "dishonest" behavior.
The draft resolution, which is expected to be vetoed by Russia on Monday, is to condemn Iran for allegedly providing missiles and drones to the Houthi fighters in Yemen.
"We do not send weapons to Yemen," Qassemi said. "Such blame games are being played by those who are fanning the flames of war and bloodshed in Yemen."
What is happening in Yemen, the spokesman continued, is the result of the U.S.-UK arms exports to Saudi Arabia which unleashed a bloody war on Yemen in March 2015 to restore its former Riyadh-allied government.
Thousands of civilians have been killed and more than ten millions starved since the onset of the Saudi-led war against the poor country.
Qassemi also commented on the latest developments in Syria, saying the Islamic Republic wants a ceasefire across the country so that humanitarian aid could reach civilians.
Stressing the complexity of the Syrian issue, he said many actors have taken part in the issue, emphasizing that the Syrian crisis is "not pleasant" for any of the parties involved.
"We hope the new resolution can bring about a ceasefire in all parts of Syria and that the circumstances improve through political channels," he said.
He also hoped that calm would return to the Syrian capital and its Eastern Ghouta suburbs which have been the scene of government clashes with foreign-backed militants.
MH/PA