Iran rejects Yemen missile delivery claims as 'poorly-written scenario'
February 20, 2018 - 21:14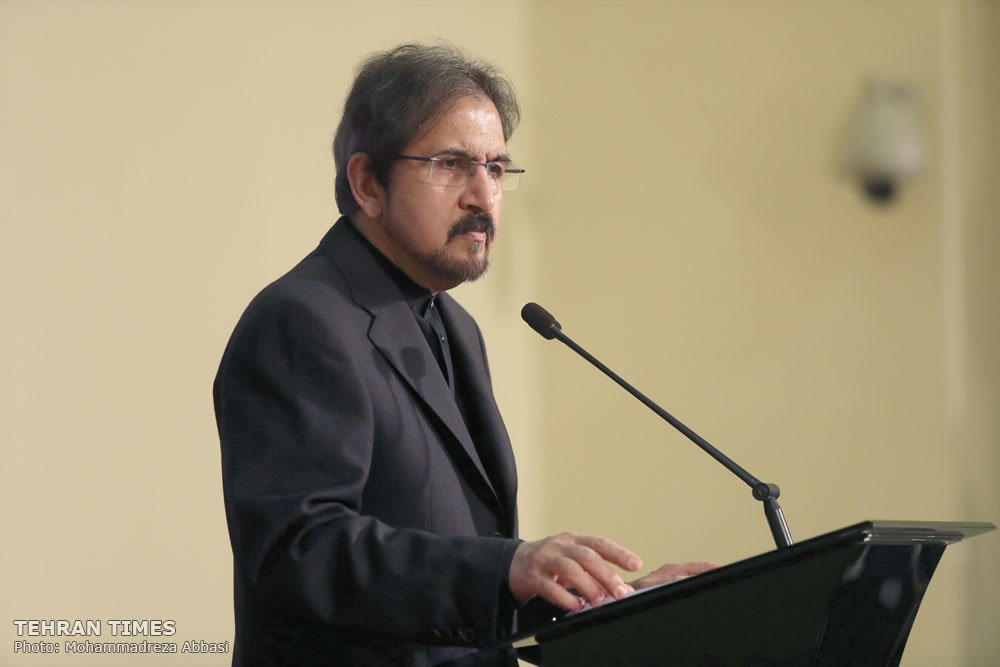 TEHRAN – Foreign Ministry spokesman Bahram Qassemi has dismissed allegations that Iran had sent missiles to Yemen, saying such "poorly-written scenario" is yet another lie, emphasizing that it is impossible to send missiles to Yemen while the war-torn country is under a complete blockade.
In a statement on Tuesday, Qassemi said the claims were lies that intended to whitewash the aggressors. "We have on numerous occasions responded to such baseless claims," he said, adding, "However, I want to emphasize that Yemen's army and popular forces do not need foreign military aid."
Yemeni people are deprived of the basic necessities of living including medicine, the spokesman said, condemning Saudi Arabia and its allies for their war against Yemen which has so far led to the death of thousands of civilians and the starvation of more than 10 million.
Yemeni Houthi fighters have been firing missiles in retaliatory attacks against Saudi targets every now and then.
The Iranian Foreign Ministry spokesman also called for an immediate halt to sale of weapons by the U.S. and European countries to Saudi Arabia.
The Saudi-led coalition launched the war against Yemen in March 2015. In addition to causing human catastrophe, the coalition has damaged the poor country's infrastructure.
MH/PA