Migration story goes around at Tehran theater 
February 26, 2018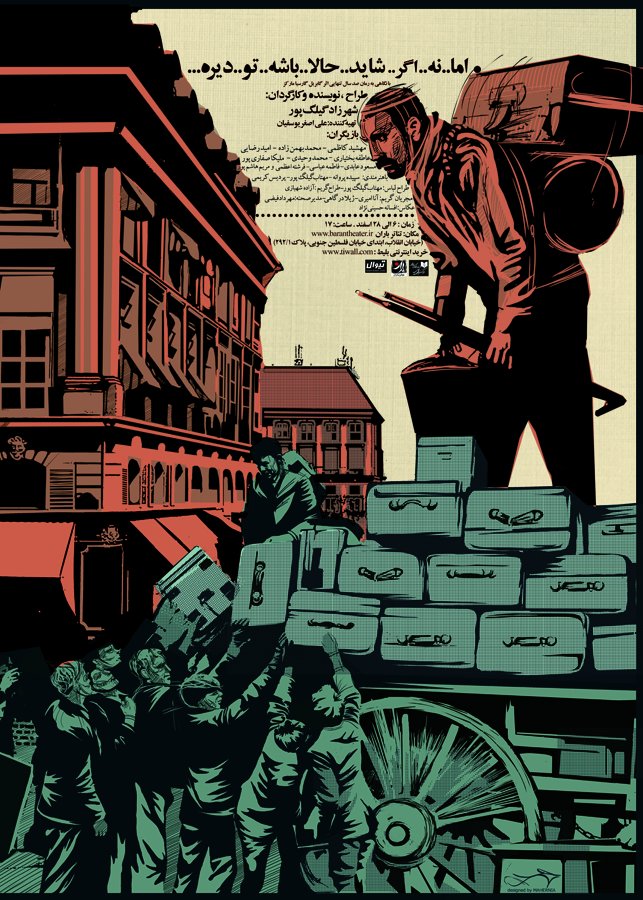 TEHRAN – Iranian director Shahrzad Gilakipur is staging a play based on Gabriel Garcia Marquez's "One Hundred Years of Solitude" about migration at Tehran's Baran Theater.
"But… No… If… Maybe… Now… Ok… You… It's Late" is about a family that leaves the homeland in a dream of making a new life, but they face new problems in their exile, the publicist of the play said in a press release on Monday.
Gilakipur is also the writer of the play, which is being performed by a cast of 13 actors, including Mahshid Kazemi and Mohammad Bahmanzadeh.
"One Hundred Years of Solitude" always appeals to Gilakipur. In September 2016, she directed "One Hundred Years of Solitude, Narrated by Aureliano" based on the novel at Tehran's 3-Noqteh Amphitheater.
Photo: A poster for "But… No… If… Maybe… Now… Ok… You… It's Late"

MMS/YAW