Rouhani, Larijani praise Quds Force chief
February 28, 2018 - 20:53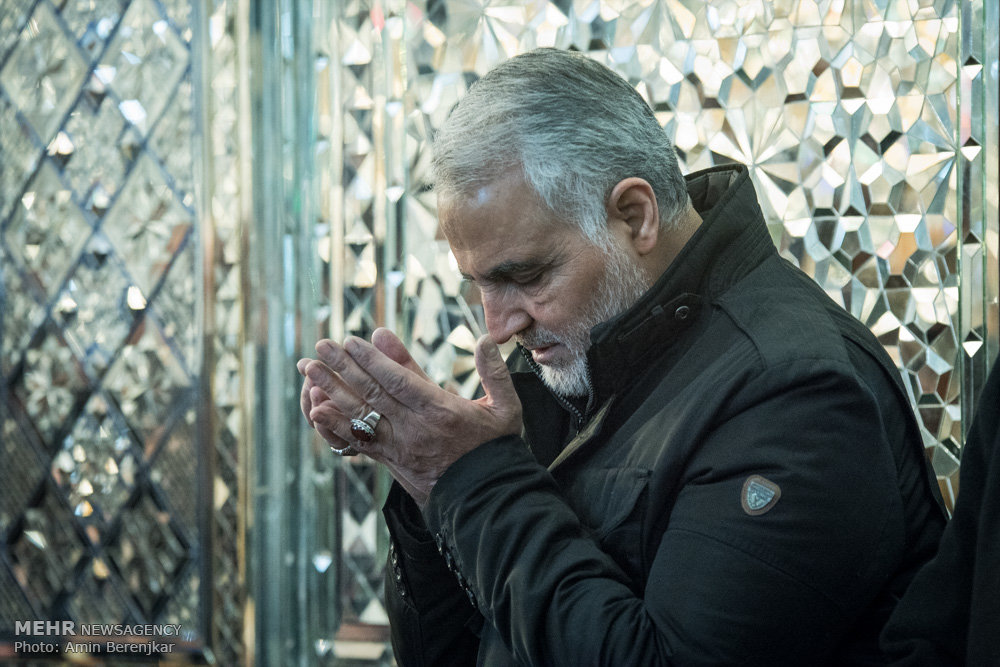 TEHRAN – In separate messages, President Hassan Rouhani and Majlis Speaker Ali Larijani have praised Quds Force Commander General Qassem Soleimani for his efforts and lasting services.
The messages were read in a literary conference at the University of Tehran on Tuesday.
Major General Soleimani has been at frontline positions in battles against Daesh in Iraq and Syria.
Leader of the Islamic Revolution Ayatollah Ali Khamenei sent a message to General Soleimani in November 2017, saying that he "did a great service to humanity" by fighting Daesh until fall of the terrorist group.
NA/PA