By M.A. Saki
Water conservation is a must not a choice
March 3, 2018 - 11:31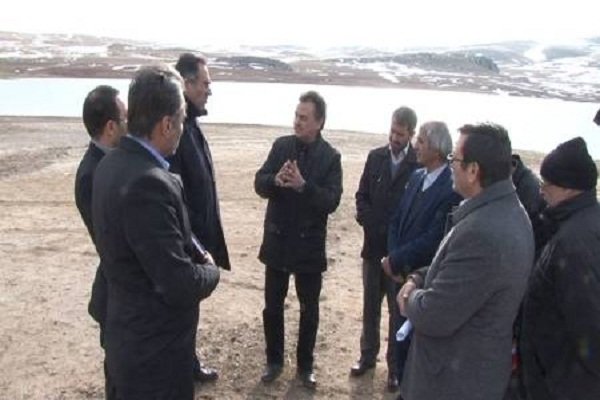 The Supreme Council of Water regularly holds sessions. It held its latest meeting on Feb. 5. The session, chaired by Vice President Es'haq Jahangiri, was attended by the ministers of energy, agriculture, industry, and director of the Environmental Protection Organization.
The photos of the meeting showed that there were some other figures, probably water experts, in the meeting.
Water is becoming the most serious issue in Iran because of climate change-related droughts, depletion of surface and underground water resources, and the increasing use of water in the agricultural sector.
It is true that Iran must recycle water and use the experience of other countries like Australia which have a similar situation like Iran, but training people, especially farmers, to use water efficiently is extremely important.
Isa Kalantari, the new chief of the Environmental Protection Organization who was agriculture minister for about a decade in the 1990s, is fortunately frank in sounding the alarm that Iran is facing serious water shortage and that the country should take "bitter decisions".
Now that the spring is arriving farmers must decide about spring crops. In certain regions of the country, especially in southwestern, western and northwestern parts of the country, some farmers have been growing water thirsty crops like rice, onion, and watermelon. Turning to water intensive crops in these regions started more than a decade ago. Growing such crops in these regions replaced less water intensive crops like wheat, barley, and cereals.
Still in these regions where there is still underground water, the profit-motivated farmers show great appetite for growing water intensive crops like rice and onion.
But what should be done to convince these farmers stop growing water thirsty crops or at least lower the amount of land under such cultivations. This issue must have been discussed in the Saturday meeting and Agriculture Minister Mahmoud Hojjati must have been providing some explanations about his ministry's strategy in this regard.
During the last few years, the Agriculture Ministry has asked farmers to lower the use of water by growing less water thirsty crops but the calls have fallen on deaf ears. The answer for such refusal is simple: First because farmers who grow rice or onion make good profits, and secondly because of power subsidies for agriculture.
In fact, there is no limit to how much underground water one can extract and that the electricity used to pump water is almost free.
In view of these facts and since irrigation system is mostly traditional or let's say inefficient, it is extremely expected that the minister of agriculture and energy take the warnings about the water shortage seriously and draw up short-term plans to limit water consumption until "hopefully" officials feel obliged to draw up a comprehensive plan for water consumption in agriculture as well as households and industries.
PA/PA