Iran's missile production tripled despite enemy pressure: IRGC commander
March 7, 2018 - 19:49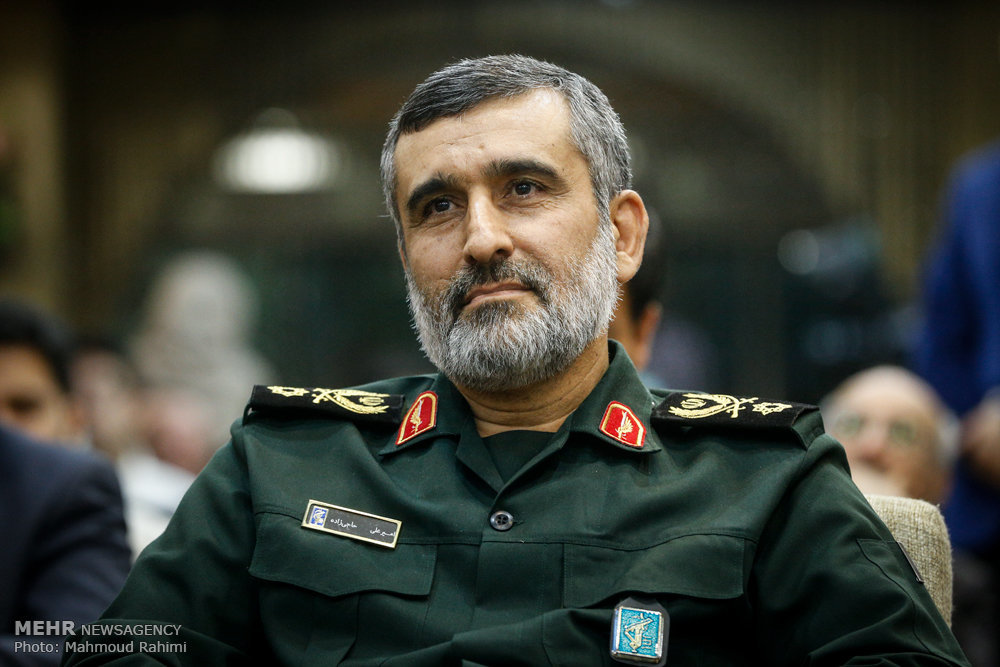 A senior commander says all enemy attempts to blunt the progress of Iran's defense capabilities have only backfired, adding that the country has managed to triple its missile production thanks to the firm support at home.
Brigadier General Amir Ali Hajizadeh, commander of the aerospace division of the Islamic Revolution Guards Corps (IRGC), made the remarks in Tehran on Wednesday, Press TV reported.
The senior military official said all the attempts by enemies to put limits on Iran's defense power and engage in confrontation with the country have only had an adverse effect.
"Today, despite the hostilities and the measures taken by the global arrogance and enemies, [the number of] those defending the development of the defense [sector] in the country has increased, and that the government, the parliament and everyone else stand united regarding the missile issue, particularly the ground-to-ground missiles," he added.
Thanks to the support of all statesmen, "our [missile] products have increased three-fold compared to the past," he added.
Hajizadeh further criticized Washington's double standards in dealing with Iran's conventional missile program, saying the U.S., indifferent to its own rules, has been boosting its atomic arsenal on a daily basis, but wants Iran not to have its own missiles.
The global arrogance "has set up a front against us," but it cannot do anything, he concluded.
French Foreign Minister Jean-Yves Le Drian visited Tehran on Monday and held talks with senior Iranian officials on different topics, among them Iran's ballistic missile program.
After the meetings, Le Drian claimed that there was "still a lot of work to do" on Iran's missile program.
Iranian foreign Minister Mohammad Javad Zarif tweeted on Monday, "US & Europeans should stop pouring hundreds of billions of dollars of weapons into our region instead of questioning Iran's missiles. Not restricted by UNSC, but necessary to deter repeat of our people's suffering when Saddam—with western support—showered us with missiles."
SP/