Caring for trees more important than planting them: Kalantari
March 9, 2018 - 11:26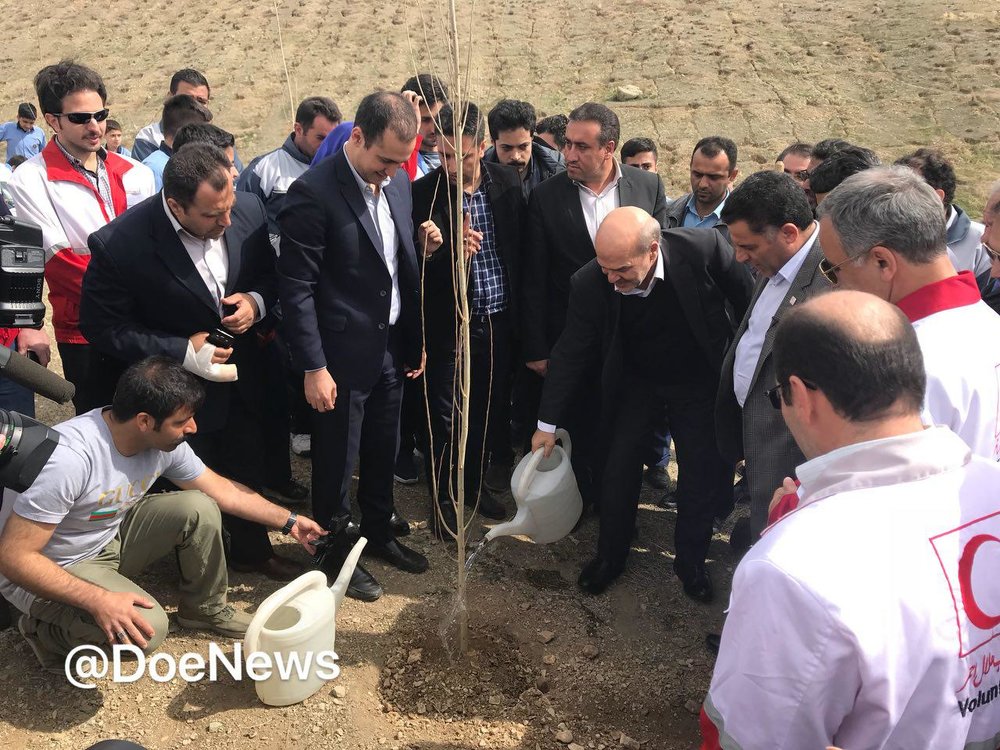 TEHRAN – The chief of the Department of Environment Isa Kalantari criticized the lack of efforts for taking care of trees after they are being planted, adding, "Caring for trees is important, not their [mere] planting."
Estimates show that out of each 10 saplings which are planted, only one or two will grow, Nasimonline quoted him as saying on Tuesday.
Touching on the drought spells which the country is facing now, Kalantari urged for planting saplings which are low-water and drought-resistant plants.
Also special attention should be given to the plants' species [whether they are among invasive species or not] and their planting locations, he concluded.
He made the remarks on the occasion of the National Week of Natural Resources (March 6-13) and concurrent with the National Tree Planting Day after having planted one cottonwood sapling in Tehran's Pardisan Park.
MAH/MQ/MG