Lake Urmia water level increases
March 12, 2018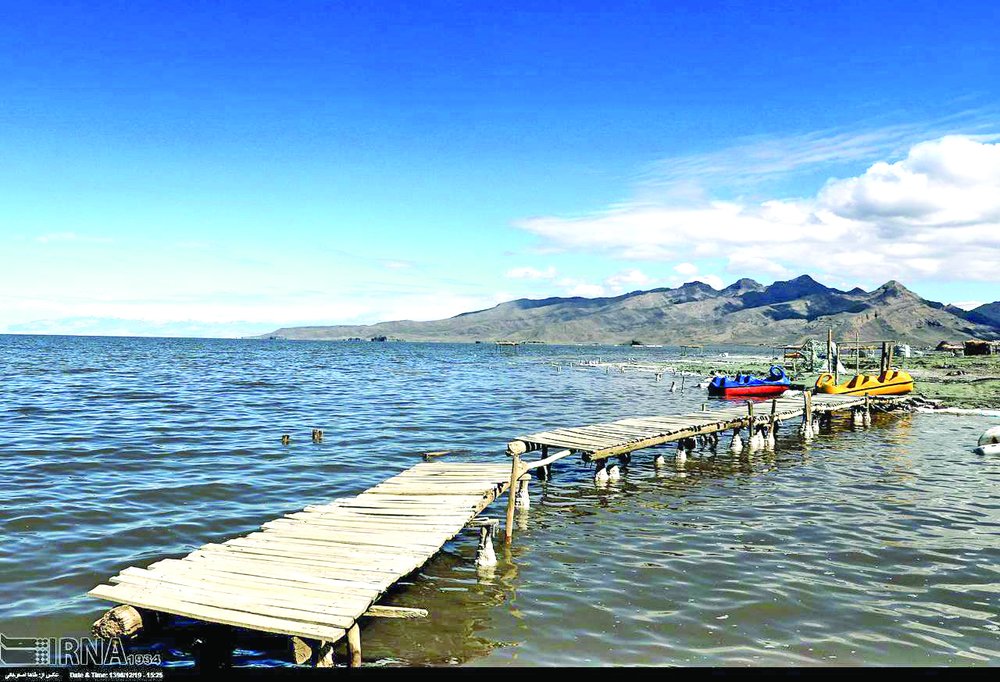 TEHRAN – The level of water in Lake Urmia, northwestern Iran, has increased thanks to releasing of water from dams and also good precipitation in the region.
Lake Urmia is one of the largest permanent hypersaline lakes in the world. The volume of water at the lake in 1997 measured at 30 billion cubic meters which has dramatically decreased to 2.5 billion cubic meters in 2017.
It seems that measures taken within the framework of the lake's restoration program have played a key role in this improvement.
Drought and crisis management department of Iran's Meteorological Organization has issued a report on the country's precipitation status from September 23, 2017 to February 16.
The report shows that the amount of precipitation in East and West Azerbaijan provinces neighboring the lake has experienced a nearly 90 percent increase compared to the long-term amounts, despite the fact that most other provinces of the country are facing various levels of drought.

MAH/MG