U.S., UK, French arms sales to Saudi coalition 'devastating' Yemeni lives: Amnesty International
April 1, 2018 - 19:1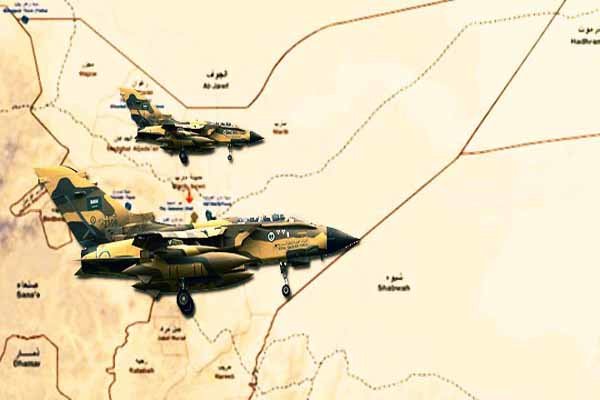 The "irresponsible arms flows" by the U.S., UK, France and other European countries to the Saudi-led coalition fighting Shiite rebels in Yemen has inflicted "enormous harm to Yemeni civilians," Amnesty International said Friday.

The human rights group documented violations of international law by all warring parties, including Shiite Houthi rebels and other groups operating in the war-torn country.
"Three years on, Yemen's conflict shows no real signs of abating, and all sides continue to inflict horrific suffering on the civilian population. Schools and hospitals lie in ruins, thousands have lost their lives and millions are displaced and in dire need of humanitarian aid," Lynn Maalouf, Director of Research for the Middle East at Amnesty International, said in a statement.
More than 10,000 people have been killed in Yemen since March 2015 when Saudi Arabia and other Sunni Muslim Arab states launched a military campaign against the Houthis, a group of Shiite fighters who had seized the capital, forcing President Abd Rabbu Mansour al-Hadi to flee.
"There is extensive evidence that irresponsible arms flows to the Saudi Arabia-led coalition have resulted in enormous harm to Yemeni civilians," said Maalouf. "But this has not deterred the USA, the UK and other states, including France, Spain and Italy, from continuing transfers of billions of dollars' worth of such arms. As well as devastating civilian lives, this makes a mockery of the global Arms Trade Treaty."
Three years into their war on Yemen's rebels, Saudi Arabia and its military allies — armed by the U.S. and Britain — could stand guilty of war crimes, Amnesty International said Friday.
'Potential war crimes'
While all parties in the Yemen war are accused of neglecting civilian safety, the Saudi-led coalition, which intervened on the side of the government in 2015, is behind "the latest in a long string of potential war crimes" documented by Amnesty, said the London-based rights group.
Amnesty also slammed Houthi rebels for potential war crimes, including indiscriminate artillery shelling, enforced disappearances and death sentences against dissidents and members of the Bahai minority.
The rights group said it had documented 36 coalition air strikes since 2015 that appeared to have violated international law, adding that some may amount to war crimes. The documented attacks had killed 513 civilians, including at least 157 children, and wounded 379 others, according to Amnesty.
It said the Houthis and their allies had conducted arbitrary arrests and detentions of opponents, and that scores of men and women had been subjected to enforced disappearances and harsh sentences following unfair trails.
Saudi Arabia and its allies have repeatedly denied allegations of war crimes and say their campaign is directed against Houthi fighters, and not civilians. The Houthi movement has also denied accusations of war crimes.
Coalition restrictions on aid deliveries
Amnesty said that as the conflict enters its fourth year it shows no real signs of abating and that all sides were impeding the delivery of humanitarian aid to at least 22.2 million people in need of assistance and more than one million suffering from suspected cases of cholera.
The rights group said that despite the loosening of a blockade on Yemeni ports imposed by the Saudi-led coalition, it continues to impose restrictions on aid and commercial imports of essential goods.
Two rights groups in France said on Friday they would take legal action against the French government unless it halts sales of weapons to Saudi Arabia and its ally the United Arab Emirates within two months.
Saudi Arabia's Crown Prince Mohammed bin Salman discussed the Yemen conflict with President Donald Trump during a recent visit to the United States.
Raytheon, Lockheed Martin arms used in Yemen
The Amnesty report includes details of a January 27, 2018 attack on the southern province of Taez that hit a family home three kilometres (two miles) away from the nearest military site.
The coalition used a GBU-12 laser-guided bomb, weighing 500 pounds, manufactured in the U.S. by Lockheed, according to Amnesty.
All six family members were killed or wounded.
In August 2017, an overnight attack by the Saudi Arabia-led coalition on a residential neighbourhood in the capital, Sanaa, killed 16 civilians and injured 17 others; the majority of the dead and injured were children. In that incident, too, Amnesty International concluded that a U.S. bomb manufactured by Raytheon had been used against a civilian home.
Saudi Arabia and members of its military coalition were blacklisted by the UN last year for the maiming and killing of children.
(Source: France 24)