Iran warns of threats of nuclear deal violation for international security
April 4, 2018 - 19:50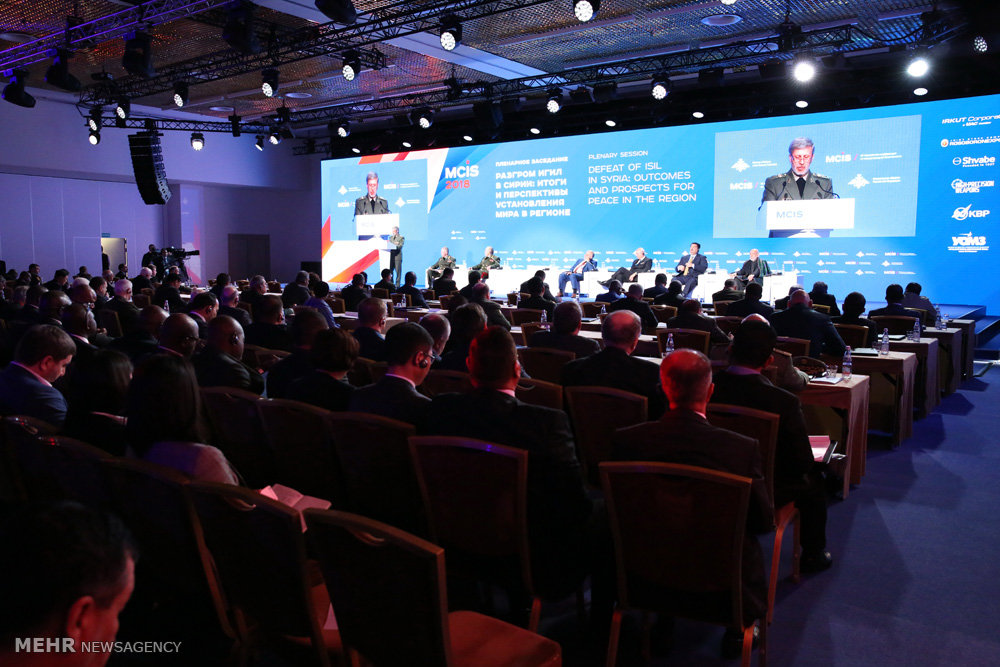 TEHRAN – Those who seek to kill the nuclear deal with Iran will be responsible for its negative consequences for the international order and security, Iran's defense minister warned on Wednesday.
Iran and the major world powers signed the nuclear agreement, known as the Joint Comprehensive Plan of Action (JCPOA), in 2015. Under the deal, Iran accepted to curb its nuclear program in exchange for termination of economic sanctions. However, U.S. President Donald Trump has made repeated attacks against the multilateral agreement and said he plans to quit it if amendments are not made to it.
"We see the JCPOA as a successful model of international collective cooperation that is the result of effort and cooperation of all sides within the framework of mutual respect for national and international laws, as well as reaching an understanding in the field of regional and international security," Brigadier General Amir Hatami said in the Moscow Conference on International Security (MCIS) on Wednesday.
The 7th MCIS, started on Wednesday and runs until Thursday, focuses on recent defeats of terrorists in Syria. It is attended by defense ministers, chiefs of staff, senior commanders as well as officials of international organizations from more than 80 countries.
"We also consider the disloyalty of America and some of its Western allies to the deal and their attempt in finding excuses to not implement it as the factors that will harm international trust," Hatami remarked.
Trump has said the nuclear deal should include Iran's missile program, a demand vehemently rejected by Tehran.
Iran has been insisting that its missile program is purely defensive and poses no threat to any country.
"Tehran sees boosting its defense power and authority, particularly in missile field, as its natural right for legitimately defending itself in the region," the general said.
Hatami added that Iran will pursue developing and enhancing its military power decisively to confront various existing and rising threats.
Putin: Daesh remains global danger despite military defeat
In an address to the security conference, Russian President Vladimir Putin said despite the successful counter-terrorism mission in Syria and Iraq, the Daesh terrorist group is still capable of conducting raids in different regions throughout the world.
"Despite its military defeat, the terrorist group Daesh retains a significant destructive potential, the ability to quickly change tactics and conduct sorties in various countries and regions throughout the world. Other extremist structures also pose a great danger," the Russian president added, according to Sputnik News.
Given these conditions, Putin said, "It is necessary to think together about new forms of multilateral cooperation that would allow us to consolidate the gains made in the fight against terrorism and to prevent the further spread of this threat."
Russian intelligence chief says feels like Cold War is back
Russia's Foreign Intelligence Agency chief Sergei Naryshkin said told the conference that Washington's actions toward Russia mean it is possible to start speaking of a return to the Cold War era.
"Washington has become fixated with the fight against a non-existent, so-called Russian threat. This has reached such proportions and acquired such absurd characteristics that it's possible to speak of a return to the dark times of the Cold War," Naryshkin said.
SP/PA