Robotics marketing should be improved: VP
April 7, 2018 - 10:53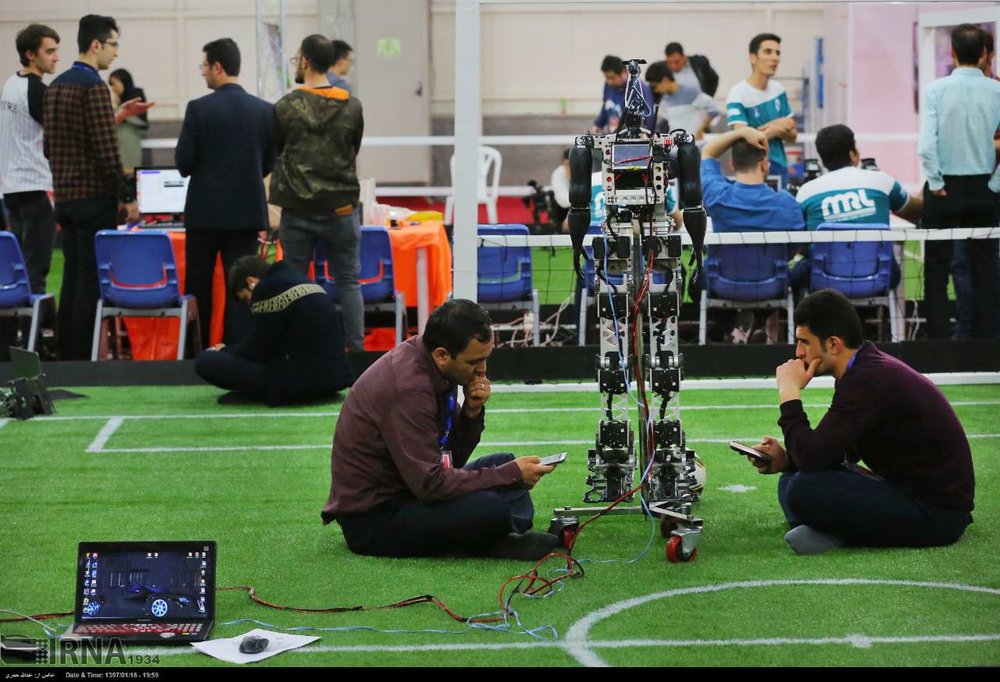 TEHRAN-- Robotics face marketing problems in the country and the situation should be improved, vice president for science and technology Sourena Sattari announced during the opening ceremony of RoboCup Iran Open 2018 on Tuesday.
The event is currently underway at Tehran Permanent International Fairground.
"We should pinpoint the problems with marketing in the field of technology in Iran so that we would be able to pave the way for emerging start-ups," he said.
"The policies in the field of industry should be changed so that more robotic systems created by the young generation to be used in industry," he added.
The development of robotic system would lead to the engagement of professional human resources, he explained.
IAU employ RoboCup winners
The Islamic Azad University (IAU) announced that winners of the 13th RoboCup Iran Open will be employed by the university.
"The Islamic Azad University welcomes winners of the competition as its staff and support them to commercialize their invention," IAU chancellor Farhad Rahbar announced during the opening ceremony.
"This decision is in line with this yearÆs slogan support for Iranian products," he explained.
Leader of the Islamic Revolution Ayatollah Ali Khamenei in his Noruz message termed the Iranian New Year, which began on March 21, for support for Iranian products.
Different kinds of robots, which participate in the competition, will be commercialized in the near future, Rahbar said.
He pointed to firefighting robot, robotic drones that cooperate to transport objects, mine detecting robot, home-help robot as some innovations, which will be supported for production.
A total of 478 teams are competing at the contest out of which 38 competitors are from 11 countries including China, U.S., Turkey, UK, Singapore and India.
According to the official website of the contest, the main categories of Iran Open 2018 are RoboCupSoccer, RoboCupRescue, RoboCup@Home, RoboCup@Work, RoboCup Junior and IranOpenDeminer.
RoboCup (Originally called as Robot World Cup Initiative) is an international research and education initiative. It is an attempt to foster AI and intelligent robotics research by providing a standard problem where wide range of technologies can be integrated and examined, as well as being used for integrated project-oriented education.
SB/MQ/MG