Robots made by students introduced at Tehran conference
October 26, 2018 - 23:24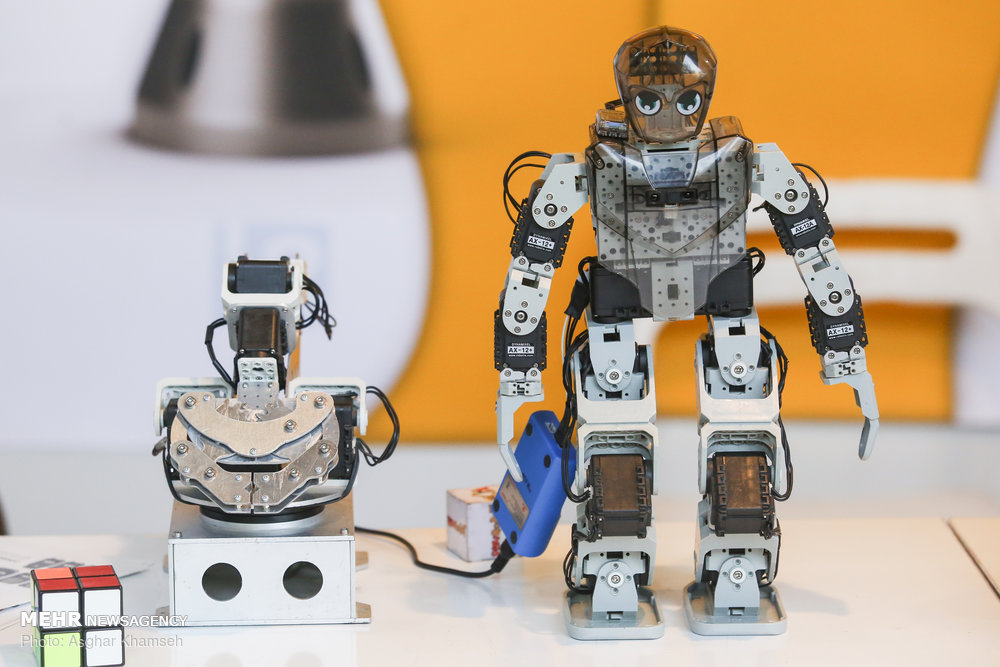 TEHRAN – Twenty robots developed by Iranian students were introduced during the 6th International Conference on Robotics and Mechatronics, IRNA reported on Tuesday.
The event was held from October 23 to 25 at Iran University of Science and Technology, Tehran.
The 6th International Conference on Robotics and Mechatronics is organized by the Robotics Society of Iran (RSI) with collaboration of other scientific societies in particular the Iranian Society of Mechatronics (ISM).
This conference will be held to bring the relevant communities together, to exchange ideas and to create fruitful connections between active researchers and industrial professionals in these fields.
The original research papers reported on the leading edge of science and technology will be peer-reviewed and presented in this conference, in order to consolidate the state of the art advancement in key areas of robotics and mechatronics.
Aerial and underwater robotics, bio-inspired robotics, cable robots, cognitive robotics, collaborative robotics, control systems, humanoids, intelligent robotics and systems, legged robots, manipulation
mechatronics systems and MEMS are amongst the topics covered at the conference.
The conference hosted 12 academic meeting during which, 52 articles were presented.
SB/MQ/MG