Bin Salman's ambition becoming 'incurable disease': Iran
April 6, 2018 - 21:20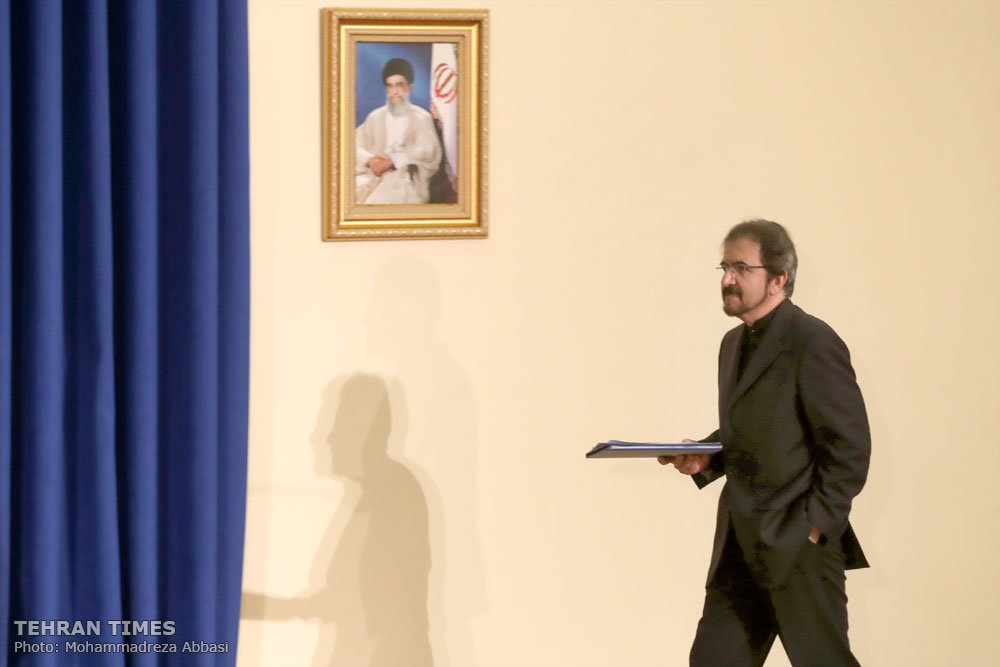 TEHRAN – The Iranian Foreign Ministry spokesman Bahram Qassemi said on Friday that the ambition of Saudi Crown Prince Mohammad Bin Salman has no limitations and is becoming a "chronic, incurable disease".
Qassemi made the remarks in response to Bin Salman's anti-Iran remarks in an interview with the Time magazine, in which he said Saudi Arabia and Israel have "a common enemy", in an apparent reference to Iran.
Criticizing Saudi Arabia's stance on Israel, the spokesman said the pro-Israel policies adopted by Saudi Arabia are a "sad tragedy", IRNA reported.
"Such disgrace will lead to an ominous end for those who are responsible for this historic backwardness and will be remembered as a great humiliation for Saudi Arabia," he noted.
He is making any "ridiculous" and "shameful" remarks to gain the support of the U.S. and the Zionist regime and is paying billions of dollars from Saudi people's national wealth to the United States, Qassemi said of Bin Salman.
The power-seeking newcomer has closed his eyes on the historic realities and the crimes of the child-killer and occupier Zionist regime for seven decades, he added.
The spokesman further said that Bin Salman, in a blatant treason against Palestinians' aspirations, has recognized the illegitimate regime of Israel.
The Saudi prince, Qasemi added, does not understand the oppression against Palestinians and does not differentiate friend and foe.
MH/PA