Iran insists full support for Syrian territorial integrity
April 10, 2018 - 19:27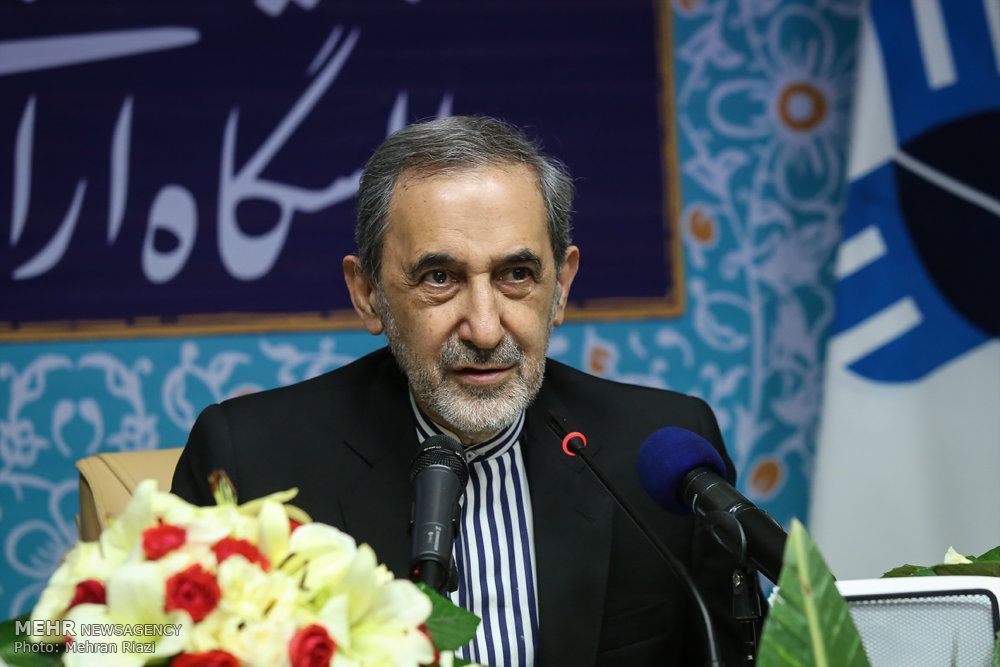 TEHRAN - Iran is fully defending Syria's territorial integrity and its sovereign government, a senior advisor to the Leader of the Islamic Revolution said on Tuesday.
Defenders of the holy shrines are still standing by the Syrian people and government and will continue their fight against the enemies of the Islamic Ummah, particularly the Zionist regime and its masters, Ali Akbar Velayati told the Islamic Republic News Agency (IRNA) in the Syrian capital Damascus.
Velayati has visited Syria to participate in a two-day international conference on the Holy Quds on April 10-11.
On the crimes committed by the Zionists against the Syrian forces and the defenders of the holy shrines in the Al Tifour Airport in the western Syrian city of Homs on Sunday, Velayati said, "The crimes will not remain unanswered."
Four Iranian military personnel were killed in the Israeli air strike on the air base.
Iran refers to its military advisors helping Syrian forces against terrorists as "defenders of shrine".
On Monday, Iranian Foreign Ministry spokesman Bahram Qasemi condemned the attack on the air base, calling it "an obvious breach of international laws that would make the Syrian crisis and regional equations more complicated".
'Enemies will be expelled from Syrian soon'
"Victory is soon to come," Velayati said, stressing that the enemies will be expelled from Syria in the near future.
Velayati, who is also chairman of the Islamic Awakening Assembly, hailed recent victories of the Syrian Army and its allies in Eastern Ghouta. He described the victories as very important for having caused great outrage among enemies, the U.S. and the Zionist regime of Israel in particular.
After the victories, the enemies felt so frustrated that they started leveling baseless accusations against Syria concerning launching a chemical attack on Douma in northeast of Damascus, the advisor to the Leader said.
Following the suspected attack, President Donald Trump said on Monday that the U.S. will take action against Syria in 24 to 48 hours.
A vicious plan is behind such accusations which are being repeated every couple of days by the Americans against the oppressed Syrian people, Velayati added.
The veteran politician further stressed that the enemies should know that they cannot achieve their vicious goals in Syria and the region in the future as they could not do so over the past seven years.