By Mohammad Homaeefar
Ayatollah Khamenei calls U.S., UK, French leaders criminals
April 14, 2018 - 15:5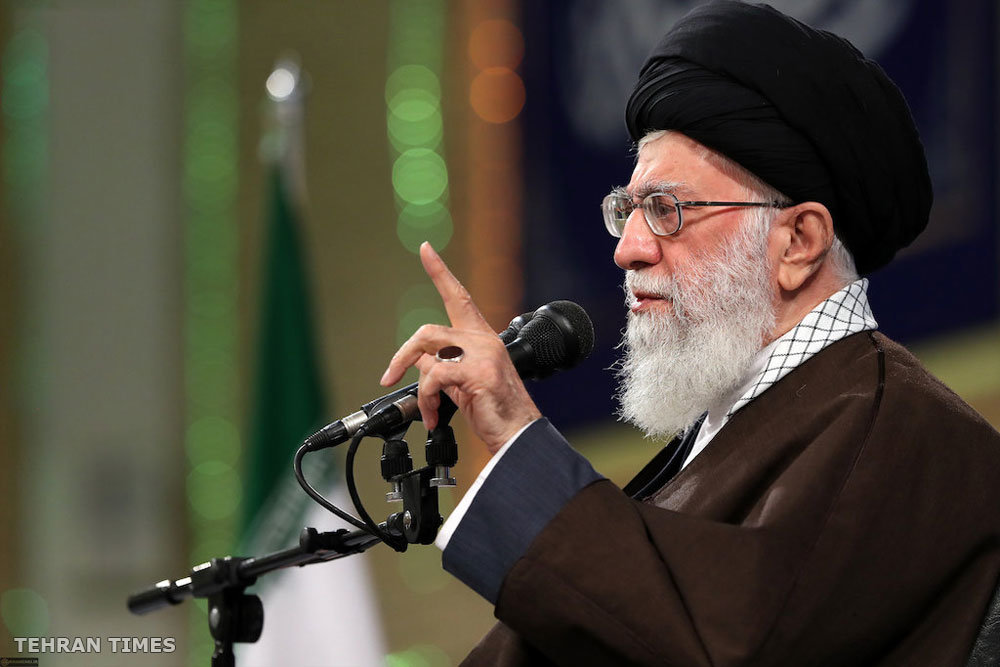 TEHRAN – Leader of the Islamic Revolution Ayatollah Ali Khamenei has strongly denounced joint airstrikes by the U.S., UK and France on Syria as a "crime," saying the leaders of the three countries are "criminals".
Ayatollah Khamenei made the remarks on Saturday on the occasion of Eid al-Mab'ath, the anniversary of the day Prophet Muhammad (PBUH) received his first revelation and was chosen as Allah's final messenger.
"This morning's attack on Syria is a crime. I firmly declare that the U.S. president, the president of France, and the prime minister of Britain have committed a major crime," the official website of the Leader quoted him as saying.
"They will gain no benefit; just as they did not while in Iraq, Syria and Afghanistan over the past years, committing the same criminal acts," the Leader noted.
The remarks came hours after a coordinated missile attack by the U.S., Britain and France on Syria in the early hours of Saturday over an alleged chemical attack in the Damascus suburb last week.
Touching upon the hypocrisy behind the attack, Ayatollah Khamenei said those who once supported Daesh (ISIL) discreetly claim to be opposing and defeating them today. "This is an apparent lie. The U.S. played no role in defeating Daesh."
The Leader added, "They entered and helped [Daesh] where they thought it was necessary. When the main elements of Daesh were encircled, they saved them. Even before that, they were involved in creating Daesh."
He also said the U.S. is strongly against chemical weapons, pointing to Washington's support for former Iraqi dictator Saddam Hussein who used chemical gases against Iranians during the Iran-Iraq war in 1980s.
"Thousands of people from Iran and Iraq were killed or injured by the chemical weapons used by Saddam," he said, adding that they only get involved to serve their interests, on the pretext of countering dictatorship.
Nevertheless, the Leader said, they operate as one international dictator. "But dictators will never succeed. They will certainly be defeated."
MH/PA