By M.A. Saki
'Vision of light' from viewpoint of al-Jubeir
April 11, 2018 - 22:40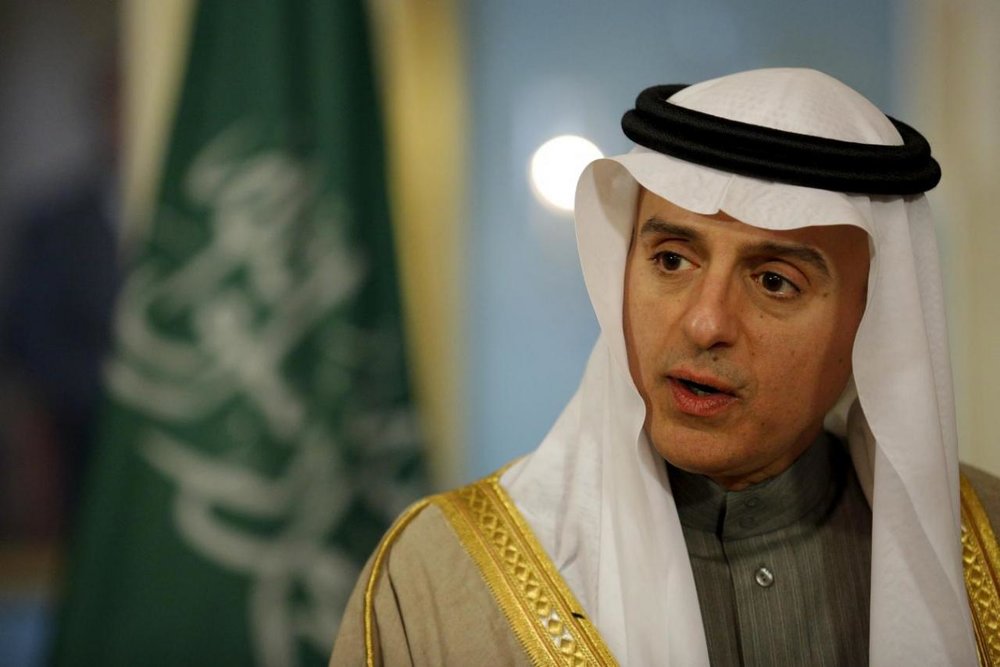 In another hateful remarks, this time by Saudi Arabia's foreign minister, Iran is surprisingly characterized as a "vision of darkness" and Saudi Arabia as a "vision of light".
"There are two visions in the Middle East, a vision of light where you want to reform your country ... and then there is a vision of darkness … and that's the Iranian model," Adel al-Jubeir told reporters in Paris on Tuesday.
Absurd remarks against Iran by the new rulers in Riyadh have become normal. They have proven that they do not see any limits in showing hatred for Iran.
Such a new negative attribute against Iran by al-Jubeir only fits the Saudi kingdom. In general, Saudi Arabia itself symbolizes darkness from many aspects:
It is ruled by a tribal family; it is an absolute monarchy; no opposition is tolerated; political opposition figures are summarily executed; wrongdoers are wildly decapitated (like what Daesh does); women are considered and treated like servants, … and more importantly it has been pumping the ideology of extremism and terrorism through Salafism and Wahhabism into the world, especially in West Asia, Central Asia, South Asia, Southeast Asia and some other parts of the world including Europe.
While Iran and a great majority of countries in the world have women at top jobs for decades, Saudi Arabia probably sees the decision to allow women to drive as a "vision of light". Al-Jubeir should be told that his corrupt tribal family has taken the Saudi people hostage and kept them in "darkness".
Such biased remarks against Iran just make new heirs to the throne look inept and stupid.
Al-Jubeir and Crown Prince Mohammed bin Salman, whose prejudice against Iran is deeper, must answer who funded, trained and sent Taliban to Afghanistan and then recognized their system?
Though Saudi Arabia through lavish purchase of weapons has been trying to make Western officials silent about its role in radicalizing some Muslims in Europe and America, it cannot whitewash its name which is associated with production and export of extremism and terrorism.
The Henry Jackson Society, a British right-wing think tank, said in July 2017 that Saudi Arabia is the "foremost" foreign funder of Islamist extremism in the UK. It said the Saudi government and charities spent an estimated $4 billion exporting Saudi strict interpretation of Islam, known as Wahhabism, worldwide in 2015, up from $2 billion in 2007.
In addition to promoting malicious Wahhbi ideology, Saudi Arabia has created a hell in Yemen since March 2015 when it invaded the country. It has starved millions of people in Yemen. Due to the war, tens of thousands of children have succumbed to diseases. According to the Guardian, cholera outbreak in Yemen is the worst in history.
Jubeir must answer whether such acts are a "vision of light".
PA/PA