Rare collection from Bratislava library on display in Tehran
April 22, 2018 - 18:46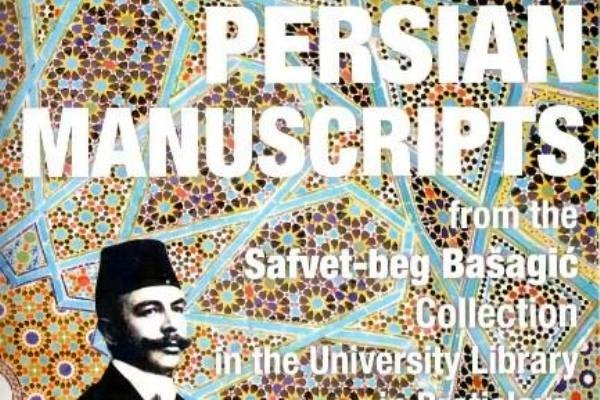 TEHRAN – A selection of rare Persian manuscripts from the University Library in Bratislava, Slovakia, has been showcased in an exhibition, which opened at the National Library and Archives of Iran (NLAI) on Sunday.
The selection is composed of 10 books from a collection donated by Safvet-beg Bašagic (1870–1934), the Bosnian writer who is considered the father of the Bosnian Renaissance.
The collection originally contains over 600 manuscripts and prints in Arabic, Turkish and Persian. It was inscribed in UNESCO Memory of the World Program in 1997.
University Library Director-General Silvia Stasselova and NLAI Manuscripts Department director Ali Ojabi attended the opening ceremony of the exhibition, which will run for five days, the NLAI reported.
The University Library in Bratislava Digital gave the NLAI copies of the full texts of 88 Persian manuscripts preserved at the library in Bratislava.
Photo: A poster for an exhibition of rare Persian manuscripts from the University Library in Bratislava at the National Library and Archives of Iran
MMS/YAW