Shirin Gerami to represent Iran in Asian Games
May 2, 2018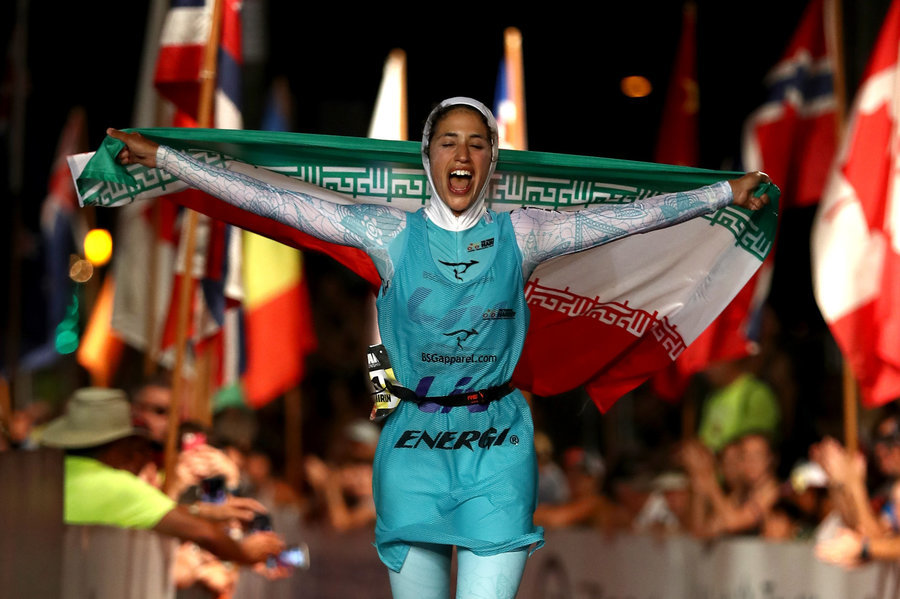 TEHRAN – For the first time in history, Iran will send a female triathlete to the Asian Games.
Shirin Gerami will represent Iran in the 2018 Asian Games in triathlon event.
On 15 September 2013, Gerami raced the triathlon championship in London while garbed in full Islamic dress.
She has designed a range of sportswear to inspire other Iranian women to participate in sports.
The 29-year-old athlete was born in Iran but lives in England at the moment.
In 2016, Gerami was chosen as one of the BBC 100 Women.
In 2013, she has made history by becoming the country's first female triathlete to have taken part in the sport's world championship.
Iran's president, Hassan Rouhani, greeted her achievement by tweeting: "Shirin Gerami,1st female triathlete to have participated in world championship wearing Iran's colors #GenderEquality."
Head of Iran's Triathlon Federation (ITF) Mohammad Ali Sabour is reportedly negotiating with National Olympic Committee President, Reza Salehi Amiri, to send also a male triathlete to the Asian Games.
The 18th Asian Games 2018, to be attended by 45 countries, will feature 462 events of 40 sports of which 32 are Olympic sports and eight are non-Olympic sports.
The Games will be held in Jakarta and Palembang, South Sumatra, on August 18-September 2, 2018.