Tehran's noise pollution acuter during nights: expert
May 6, 2018 - 9:32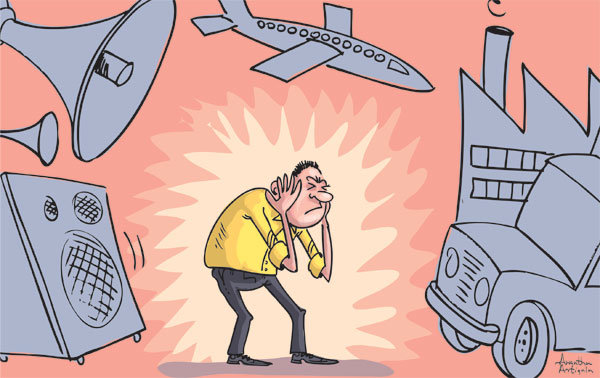 TEHRAN – Noise pollution in Tehran is acuter in nighttime compared to daytime, said an expert in Tehran's Air Quality Control Company.
According to standards, noise level in residential areas during day and night should not exceed 55 dB and 45 dB respectively, however, data shows that Tehran's noise level in the past [Iranian calendar] year (March 2017-March 2018) was 13.56 dB higher during daytime and 21.63 dB higher during night time, ISNA quoted Elham Karimi as saying on Saturday.
The reason behind the issue can be attributed to the fact that heavy trucks are only allowed to ply the city's streets between 10 P.M to 6 A.M., she added.
Of course, these data are restricted to the regions where noise measuring equipment have been installed and it cannot be considered as an average noise level of the whole city, the expert said.
Considering vehicles as the main sources of noise pollution, she went on to say that motorcycles, trucks and private cars have a bigger share in this regard.
Researches show that if the number of cars would be decreased by half in any region, noise level will only be reduced by 2 dB, Karimi noted.
Industrial activities and development projects are among other major sources of noise pollution in Tehran, she added.
Touching on the negative effect of noise pollution on sleep quality, Karimi highlighted the need for using double glazed windows in homes and installing sound walls in highways to better control noise pollution.
Any unwanted or disturbing sound that causes temporary disruption in the natural balance can be regarded as noise pollution. This rather neglected kind of pollution can interfere with activities such as sleeping, communication, or disrupt or diminish one's quality of life. Industrialization, poor urban management and transportation have led the world towards noise pollution.
Besides troubling the human communication and affecting the wildlife, noise pollution can cause hearing problems, sleep disorders and health issues.
MAH/MG