U.S. leaving of JCPOA won't affect Iran's oil, gas exports, revenue: Zanganeh
May 11, 2018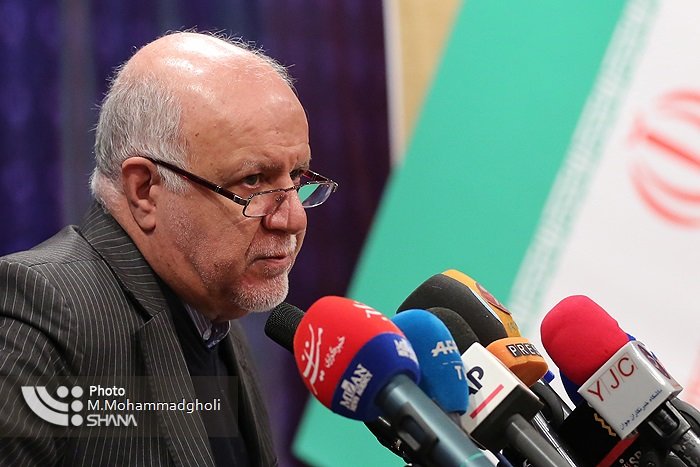 TEHRAN – Iranian Oil Minister Bijan Namdar Zanganeh said Donald Trump's decision on abandoning the nuclear deal is not going to have a great impact on Iran's oil, gas and gas condensate exports and revenue, IRIB reported on Friday.
In a live TV interview on Thursday night, Zanganeh noted that over 65 percent of the oil industry's necessary equipment is supplied by the domestic manufacturers and the sanctions can't hurt the industry even in this area.
"The country's gasoline production state is also very good and they can't pressure us in this regard as well," he added.
The official further noted that Iran's oil industry has gone through massive changes through years and it cannot be compared with 20 years ago.
The U.S. President Donald Trump on Tuesday afternoon announced the U.S. would violate the Iran nuclear agreement, nearly three years after the Joint Comprehensive Plan of Action (JCPOA) was struck.
He also announced the U.S. will re-impose sanctions against Iran, which will be rolled out in keeping with 90 day and 180 day wind-down periods.
EF/MA