By Haniyeh Sadat Jafariyeh
Expert: Non-European trade partners better for Iran
May 11, 2018 - 21:10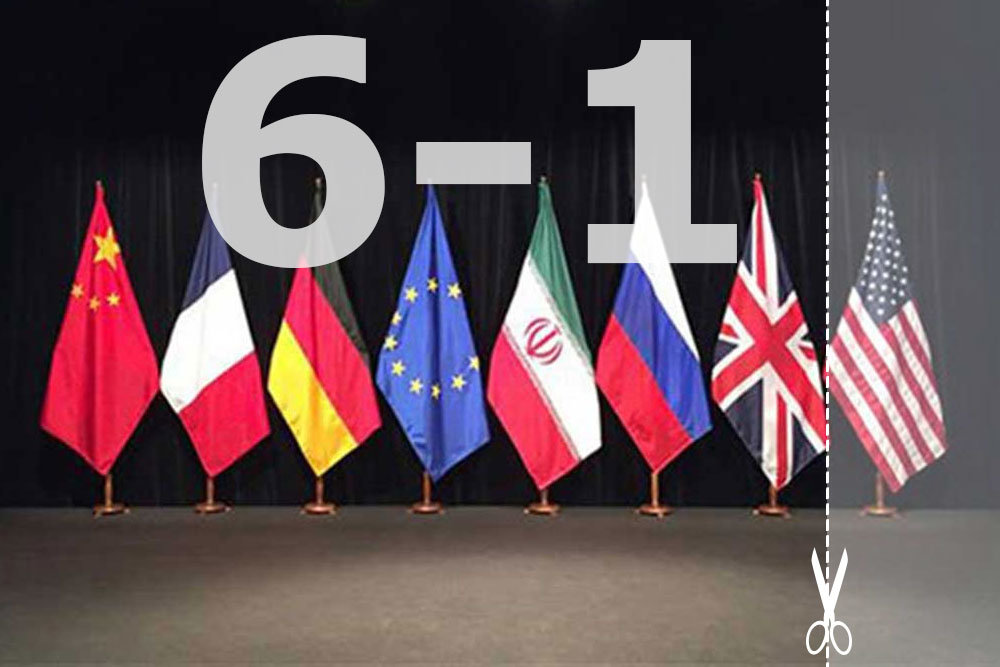 TEHRAN - European countries have been looking to increase trade ties with Iran since the 5+1 countries and Iran struck a nuclear deal according to which Tehran agreed to limit its nuclear activities in exchange for termination of most economic sanctions.
The multilateral deal, involving Iran, the European Union, Germany and the five permanent members of the UN Security Council, was clinched in 2015 and went into force in January 2016.
Europeans have repeatedly affirmed that they would stick to the deal since it was signed and endorsed by the UN Security Council, however, under the present condition that President Donald Trump has pulled out the U.S. from the nuclear deal, known as the JCPOA, they need to find ways to limit any impact from possible U.S. sanctions to ensure their firms continue to do business with Tehran.
One of their options would be restoring "blocking regulations", a system from 1996 that would protect European firms. The regulations were agreed in 1996 as a countermeasure to the U.S. extraterritorial economic sanctions against Cuba, which EU governments said benefited U.S. foreign policy interests at the expense of European sovereignty.
Being asked about the feasibility and practicality of restoring blocking regulations, Mohammad Sadeq Jokar, an expert from Iran's Institute for International Energy Studies, tells the Tehran Times in a phone interview that regarding the U.S.-led sanctions imposed on various sectors, including shipping, insurance and etc., a major part of Europeans' solution seem impractical for Iran.
"For example, imagine if U.S. puts some restrictions on private European firms who work with Iran and Europeans decide to retaliate against U.S. restrictive measure by levying tariffs on American firms active in Europe or in case Europeans decide to make a link between their firms, which have no cooperation with or in the U.S., with Iran, I am really pessimistic that such decisions will bring Iran any specific benefit," Jokar says.
Regarding Iran's warm trade ties with countries such as China, India, South Korea, and Japan, Europeans do not stand among Tehran's major trade partners no matter if the European Union could put in place regulations to protect its firms doing business in Iran under the present conditions that the United States plans to restore extraterritorial sanctions, he believes.
"I feel that Europeans are killing Iran's time. Sanctions are to be re-imposed within some months and their impact on Iran's economy, except a psychological shock, have not appeared yet. Iran has the chance to regain its nuclear power, authorized by the Treaty on the Non-Proliferation of Nuclear Weapons (NPT), before experiencing the impacts of the sanctions," he explains.
The expert adds, "Even in case that Europeans' blocking regulations bear fruit, their compatibility with U.S.'s concerns about Iran would remain high. As Europeans have asserted, they want to renegotiate some issues with Iran about its nuclear enrichment program for the years after 2025, i.e. discussing a new amended version of the JCPOA."
'Europeans should prove loyalty to nuclear deal'
"Europeans should prove and announce their capability of being committed to their promises to Iran within the next two or three weeks," he underlines.
Regarding all issued discussed above, Jokar believes that, under the current circumstances Iran should rely on trade partners other than Europeans as well as its enrichment program.
However, some other experts seem optimistic about Iran-Europe business ties in the future.
HJ/MA/PA