Assembly of Experts: Iran will not stay in nuclear deal if interests not guaranteed
May 13, 2018 - 19:53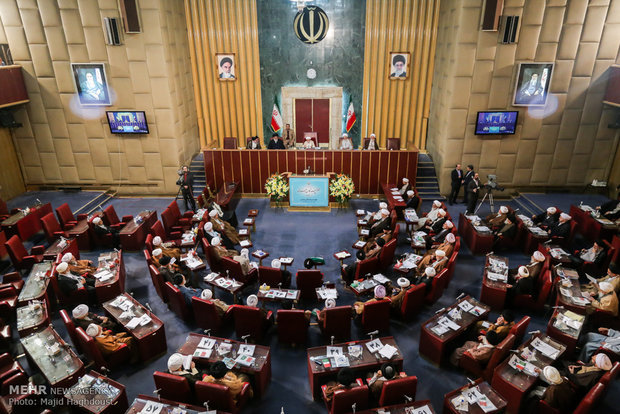 TEHRAN – The Assembly of Experts issued a statement on Sunday warning that Iran will not stay in the 2015 nuclear deal if its interests are not "guaranteed" by Europe.
"Under the current situation, our national interests will not be guaranteed if we remain in this agreement without clear guarantees," the statement said.
In a declaration on Tuesday, U.S. President Donald Trump officially withdrew the United States from the nuclear pact and said he will reinstate economic sanctions on Iran.
The nuclear agreement, officially called the Joint Comprehensive Plan of Action, was signed in July 2015 between Iran, the European Union, Germany and the five permanent members of the UN Security Council. It went into force in January 2016.
Following is an excerpt of the statement:
The JCPOA is an international agreement signed by Iran and the 5+1 group - the U.S., Britain, France, China and Russia plus Germany - and withdrawal from it by any of the signatories means a violation of the deal.
The European sides of the JCPOA have not had good interaction with Iran and trust on them is failure to take lessons from past experiences.
It is essential to start talks with the Europeans as soon as possible and receive "strong and serious guarantees" from them to remain in the agreement. Otherwise, the diplomatic apparatus is legally and religiously duty bound to pull out of the JCPOA.
The government should also file complaint against the U.S. administration due to harms inflicted on Iran.
NA/PA