Iran, Germany discuss drawing roadmap to boost co-op in water sector
May 15, 2018 - 19:57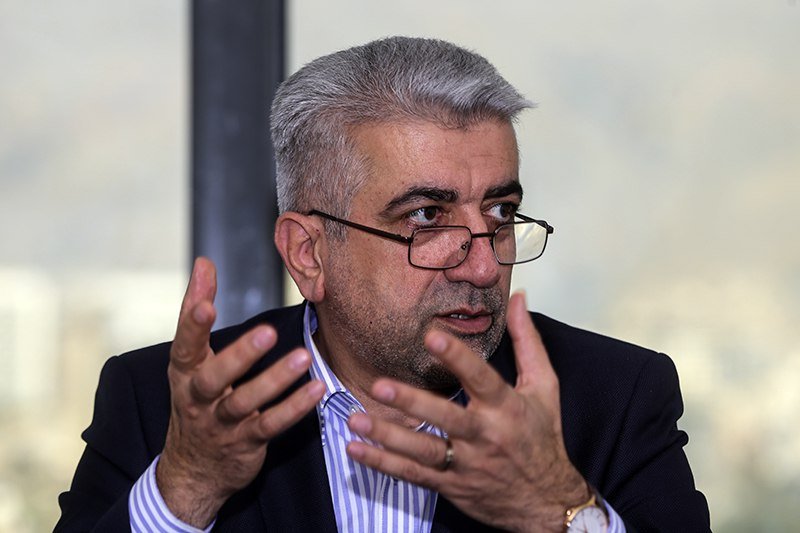 TEHRAN — Iran and Germany have called for devising a roadmap towards improving cooperation in water-related issues, especially governing transboundary waters as well as implementing wastewater management projects.
Iranian Energy Minister, Reza Ardakanian, has travelled to Germany at the invitation of German Minister for Economic Affairs and Energy, Peter Altmaier, IRNA reported on Tuesday. Ardakanian also met with German Federal Minister of the Environment, Nature Conservation and Nuclear Safety, Svenja Schulze.
During the meeting, Ardakanian deemed water scarcity a global challenge which entails regional and international cooperation.
Mentioning transboundary waters shared between Iran and Afghanistan and Iran and Iraq Ardakanian asked the German official to share experiences on managing these trans-border sources of water specially Helmand and Arvand Rud rivers shared with Afghanistan and Iraq respectively.
Arvand Rud or Shatt al-Arab or is a river of some 200 km in length, formed by the confluence of the Euphrates and the Tigris in the town of al-Qurnah in the Basra Governorate of southern Iraq. The southern end of the river constitutes the border between Iraq and Iran down to the mouth of the river as it discharges into the Persian Gulf.
The Helmand River is the longest river in Afghanistan and the primary watershed for the endorheic Sistan Basin. The river stretches for 1,150 km. It rises in the Hindu Kush Mountains. It crosses south-west through the desert of Dashti Margo, to the Sistan marshes and the Hamoun-e-Helmand lake region around Zabol at the Afghan-Iranian border.
This river is used extensively for irrigation, although a buildup of mineral salts has decreased its usefulness in watering crops. Its waters are essential for farmers in Afghanistan, but it feeds into Lake Hamoun in Iran and is also important to farmers in Iran's southeastern Sistan and Baluchestan province.
Conflicting territorial claims and disputes over navigation rights of the aforesaid rivers between Iran and Iraq and Iran and Afghanistan are fueled by the climate change and low precipitations amounts in the region.
Over his trip to Germany the Iranian Energy Minister has also attended IFAT, the World's Leading Trade Fair for Water, Sewage, Waste and Raw Materials Management.
IFAT 2018 takes place in Munich, Germany from 14-18 May 2018. IFAT is the world's leading trade show on environmental technology, including innovations and services in water, sewage, waste and raw materials management. The previous edition in 2016 attracted 3,097 exhibitors from 59 countries and 138,000 visitors from 170 countries. It takes place every two years and has firmly established itself since its founding in 1966 as an industry meeting place.
MQ/MG