Iran to attend World Health Assembly next week
May 16, 2018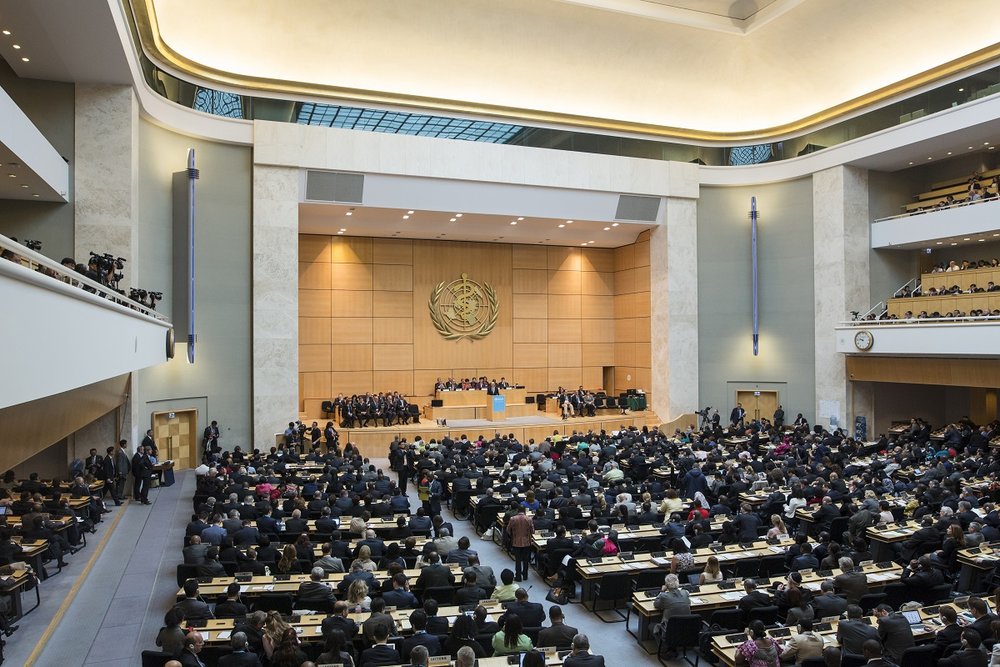 TEHRAN — Iranian Health Minister Hassan Qazizadeh-Hashemi will be participating in the 71st World Health Assembly on May 21–26, 2018 in Geneva, Switzerland.
The World Health Assembly is the decision-making body of World Health Organization (WHO). It is attended by delegations from all WHO Member States and focuses on a specific health agenda prepared by the Executive Board. The main functions of the World Health Assembly are to determine the policies of the Organization, supervise financial policies, and review and approve the proposed program budget.
The health minister along with other ministers participating in the event will discuss the draft of thirteenth general program of work, 2019–2023, ISNA quoted Mohsen Asadi Lari, deputy health minister for international affairs, as saying on Wednesday.
Asadi Lari also explained that the health minister who had been appointed as the World Health Organization's commissioner for Independent Global High-level Commission on Non-Communicable Diseases (NCDs) will also take part in proposing practical ways to fight the world leading causes of death and illnesses.
The commission is comprised of heads of state and ministers, leaders in health and development and entrepreneurs. The Commissioners are tasked with recommending actions to facilitate and accelerate progress in addressing and preventing NCDs as the main leading killers on earth, mainly cardiovascular disease, cancers, diabetes and respiratory disease, and promoting mental health and well-being.
The commission is scheduled to provide actionable recommendations by June 1, Asadi Lari noted.
He went on to say that Qazizadeh-Hashemi is going to deliver a speech on HIV/AIDS prevention programs in Iran in the assembly.
According to WHO website World Health Organization was established to promote health and ease the burden of disease worldwide. The Organization takes direction for its goals and priorities from the 194 Member States it is designed to serve. Each year, senior health officials from Member States come to Geneva to participate in the World Health Assembly. It is at the Health Assembly that WHO's work is reviewed, new goals are set, and new tasks assigned.
Each year the World Health Assembly has a long and complex list of health challenges and responses to review.
At the Health Assembly 2 main types of meetings are held, each with a different purpose.
Committees meet to debate technical and health matters (Committee A), and financial and management issues (Committee B), and approve the texts of resolutions, which are then submitted to the plenary meeting.
Plenary is the meeting of all delegates to the World Health Assembly. The Health Assembly meets in plenary several times in order to listen to reports and adopt the resolutions transmitted by the committees. The Director-General and Member States also address the delegates at the plenary.
In addition, technical briefings are organized separately on specific public health topics to present new developments in the area, provide a forum for debate and to allow for information sharing.
MQ/MG