Health minister attending PMNCH 2018 Partners' Forum 
December 12, 2018 - 17:8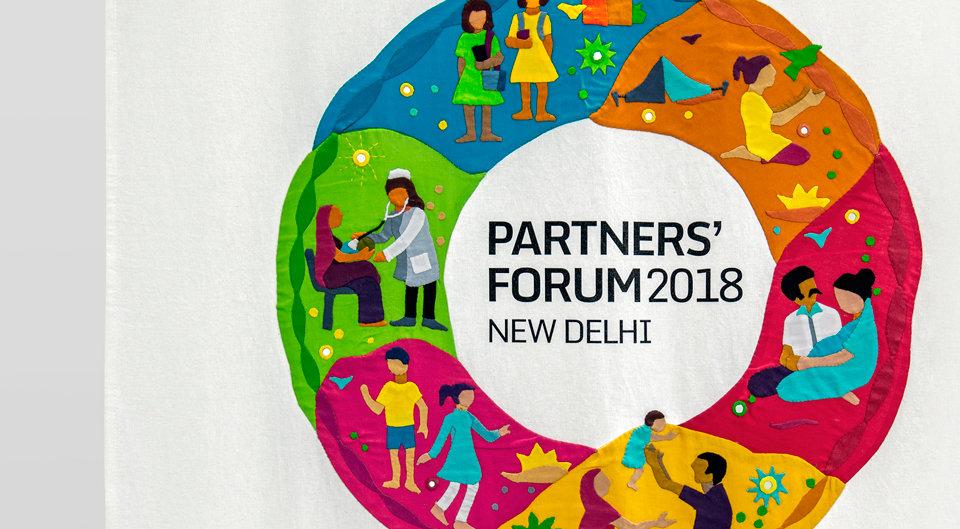 TEHRAN — Iranian Health Minister Hassan Qazizadeh-Hashemi has travelled to India to attend The Partnership for Maternal, Newborn & Child Health (PMNCH) Partners' Forum which kicked off on Wednesday. 
The two-day event is a multi-constituency partnership hosted by the World Health Organization and chaired seeks to achieve universal access to comprehensive, high-quality reproductive, maternal, newborn and child health care.
The Partnership has brought together 1,200 partners dedicated to the Every Woman Every Child (EWEC) movement and the achievement of the UN Secretary General's Global Strategy for Women's, Children's and Adolescents' Health (Global Strategy) on December 12 and 13, 2018, in New Delhi, India.
Hosted by the Government of India the 2018 Forum revolves around improving multi-sectoral action for results, sharing country solutions and capturing the best practices and knowledge within and among the health sector and related sectors.
According to the World Health Organization it will also emphasize the importance of people- centered accountability bringing forward the voices and lived realities of women, children and adolescents through innovative programming and creative projects.
Qazizadeh-Hashemi is also scheduled to deliver speeches over the course of the two-day event.
Based on a report by Fars news agency over one of the scientific panels held in the Forum the minister is planned to make a speech on the innovative measures taken to raise fund for better execution of maternal and newborn child health in Iran.
Specific goals of the Partners' Forum
Specific goals of the Partners' Forum include greater political momentum, sustaining attention to the "Survive-Thrive-Transform" agenda of the Global Strategy, and its contribution to driving the Universal Health Coverage (UHC) and the 2030 Sustainable Development Goals (SDG). The voices of women, children and adolescents will be central to our messaging and framing.
Knowledge exchange, through sharing of lessons learned and best practices to innovate and improve implementation strategies for results is another goals of the forum. The rigorously produced "Success Factors" case studies (selected from more than 300 partner-led proposals) will anchor this effort.
And lastly the forum is focused on improved cross-sectoral collaboration through knowledge exchange and joint advocacy strategies.
MQ/MG