By Javad Heirannia
EU has legal tools to protect its companies from U.S. sanctions: Former French diplomat
May 21, 2018 - 10:38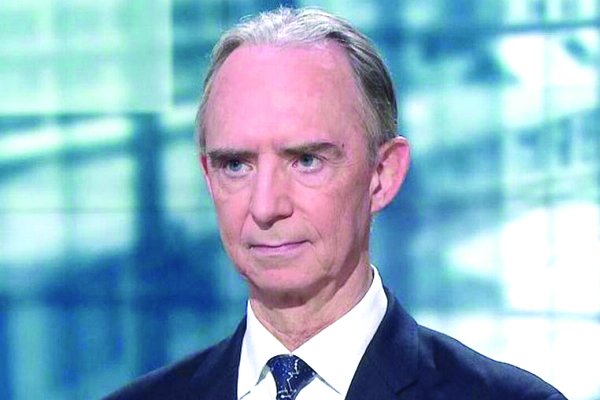 TEHRAN - France Former spokesman of Foreign Ministry says that "EU has stated its firm intention to continue applying the JCPOA and keeping sanctions on Iran removed."
Marc Finaud, Former Senior Resident Fellow at the United Nations Institute for Disarmament Research (UNIDIR) adds "The U.S. is threatening to apply 'secondary' sanctions to EU companies that would trade with or invest in Iran."
Senior member of Geneva Centre for Security Policy also says that "But the EU has the legal tools to protect its companies, and if the U.S. launches a trade war with the EU both sides will lose while Russian and Chinese companies will be less affected."
Following is the full text of the interview:
Q: The U.S. violated the JCPOA. What are the reasons behind this unilateral revocation?
A: There are several reasons, some related to domestic politics, some more geopolitical. Trump never made a secret that he would reject what he considered as a bad agreement, not only because it was negotiated by his predecessor Obama, but because he felt that constraints on Iran were insufficient: Tehran was allowed to enrich uranium, the Iranian ballistic missile program was not included in the agreement, and Iran took advantage of sanctions relief to expand its influence in the Middle East.
Q: In regard to Trump's violation of the Iran deal, what are the obligations and responsibilities of the deal's other signatories?
A: The multilateral agreement did not include any provisions on withdrawal by one of the parties or response to violations by parties other than Iran. So legally, the JCPOA remains in force and the other parties agreed to continue implementing it, in particular under the supervision of the IAEA.
Q: In a tactful reaction to Trump's Betrayal of Nuclear Deal, Iran said the survival of JCPOA highly depends on firm European guarantees. Since the EU's leverage is not strong enough to bring the U.S. back to reason, shall Iran count on their guarantees?
A: The EU has stated its firm intention to continue applying the JCPOA and keeping sanctions on Iran removed. The U.S. is threatening to apply 'secondary' sanctions to EU companies that would trade with or invest in Iran. But the EU has the legal tools to protect its companies, and if the U.S. launches a trade war with the EU both sides will lose while Russian and Chinese companies will be less affected. It is in the interest of Iran to appear as a responsible partner and not give the U.S. any pretext for pressuring Iran even more.
Q: Will EU dare to invest or have economic engagement with Iran in a situation where the U.S. nuclear related sanctions are back again and the foreign companies face U.S. penalties?
A: There is a risk that EU companies may fear U.S. penalties if they are vulnerable to them (i.e. if they trade in U.S. dollars, have U.S. stakeholders or branches, etc.). But the EU is determined to shield its businesses from such threats.
Q: Returning which kind of the sanctions are red line for Iran that will danger its national interest?
A: It would be better to ask the Iranian authorities, but it can be assumed that sanctions in the oil sector could have a strategic importance for Tehran due to its dependence on revenue from oil exports.