Centuries-old roof drain structure found in Isfahan
May 26, 2018 - 21:27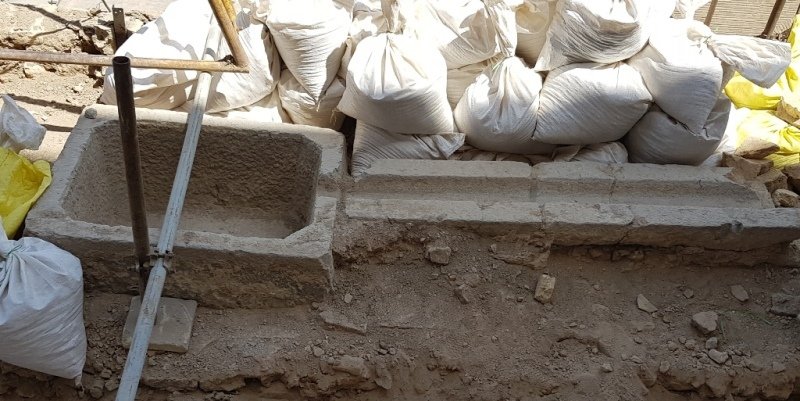 TEHRAN – A centuries-old roof drain structure has recently been found on a north-wing rooftop of the Ali Qapu Palace in Isfahan, IRIB reported.
Isfahan provincial tourism chief, Fereydoun Allahyari, explained that a ducting structure and a stone pond were exposed while an archaeological task was underway to lay out a map for the palace's water canals.
"The pool, measuring 100 cm by 86 cm with a depth of 40 cm, is attached to water well via a stone canal."
Built at the very end of the 16th century as a residence for Shah Abbas I, a Safavid king, the six-storey palace overlooks the UNESCO-registered Imam Square.
Profusion of tree-lined boulevards, Persian gardens and important Islamic buildings give Isfahan a highly touristic appeal that is unmatched by many other Iranian cities.
AFM/MQ/MG