Schmidt: Participants recall commitment to continued, full and effective implementation of the JCPOA 
After talks with Europe, Tehran says 'more confident' to salvage nuclear accord
May 26, 2018 - 21:36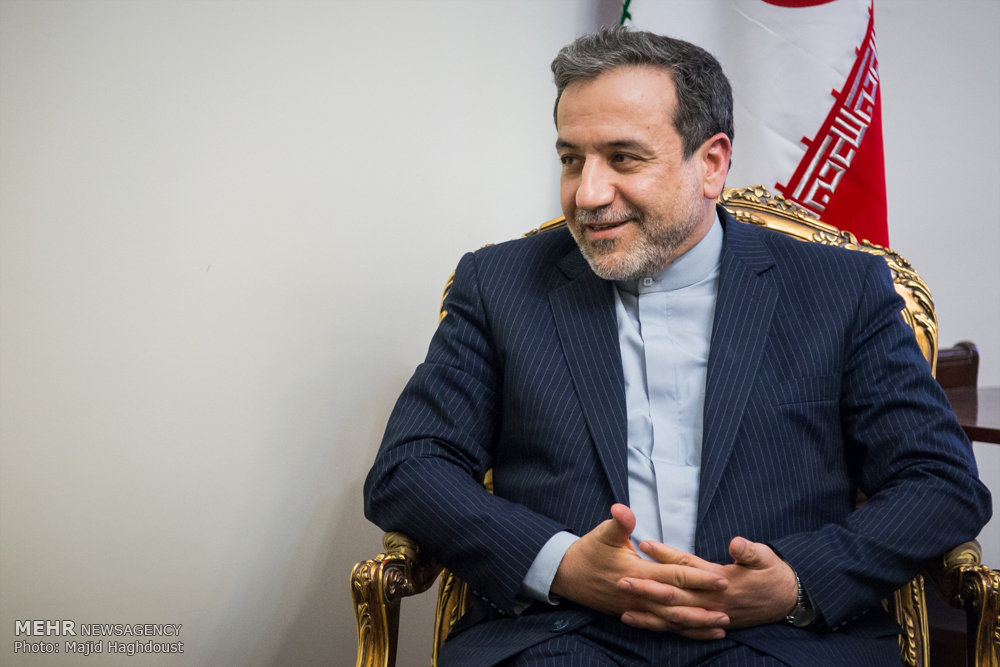 TEHRAN – Following a meeting in the Austrian capital of Vienna on Friday, a senior Iranian Foreign Ministry official expressed hope on Friday about saving the landmark nuclear deal after the U.S. exit.
Deputy Foreign Minister Abbas Araghchi said that he was "more confident about preserving the nuclear deal" after the talks with the E3 (France, the UK, and Germany) as well as Russia and China, the remaining complying parties to the 2015 agreement.
"In the meeting all the member states in the JCPOA unanimously expressed their commitments to the deal," Araqchi was quoted as saying.
They also regretted the U.S. pullout from the deal and announced their determination to adopt measures to preserve Iran's interests as well as normalizing economic ties with Iran, he said.
Iran is waiting for the measures by Europe, Russia and China to safeguard national interests under the historic deal after the U.S. withdrawal, Araqchi was quoted as saying.
He added that the negotiations will continue in coming weeks at different levels, and the Islamic republic will then decide whether to stay in the 2015 nuclear deal.
On Friday, Araqchi met his counterparts from Germany, Britain, France, Russia and China to discuss the future of nuclear deal, officially known as the Joint Comprehensive Plan of Action (JCPOA).
The meeting was chaired, on behalf of EU High Representative Federica Mogherini, by her deputy, Helga Schmid, who issued a statement after the meeting.
"Participants recalled their commitment to the continued, full and effective implementation of the JCPOA, in good faith and in a constructive atmosphere, and recognized that the lifting of nuclear-related sanctions allowing for the normalization of trade and economic relations with Iran constitute essential parts of the JCPOA," Schmidt said in the statement.
"Participants stressed their commitment to work to ensure that these benefits would continue to be delivered and agreed to this end to deepen their dialogue at all levels, including at the level of experts with a view to finding practical solutions to these problems [arising from U.S. exit]," the statement added.

SP/PA