Positive steps taken to preserve nuclear deal: Rouhani
May 27, 2018 - 19:42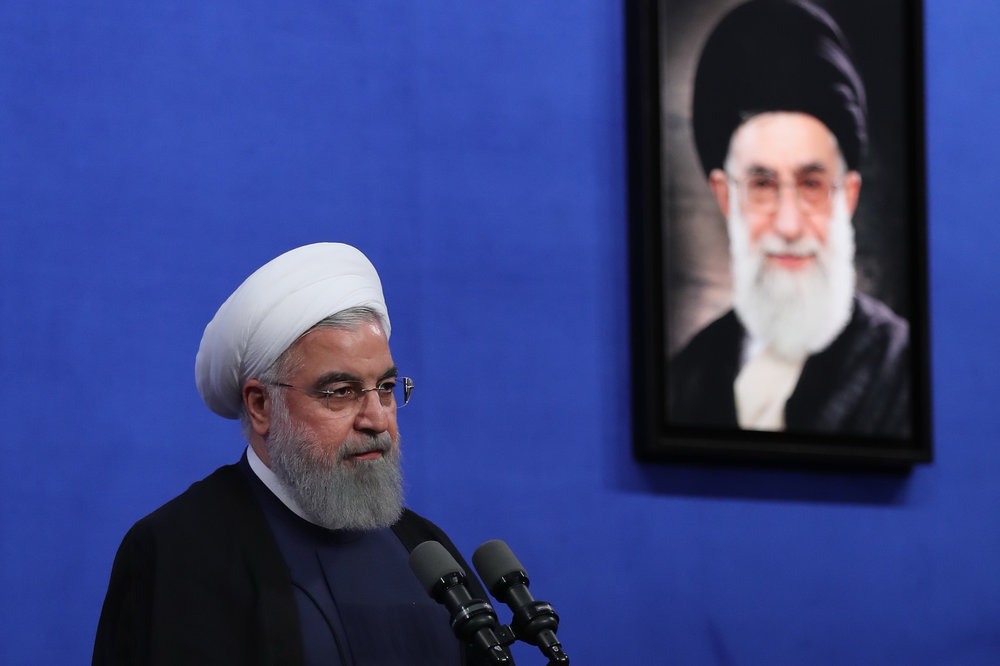 TEHRAN – Iranian President Hassan Rouhani said on Saturday that positive steps have been taken to preserve the 2015 nuclear deal, known as the Joint Comprehensive Plan of Action, after the U.S. withdrawal.
During a meeting with clerics, he said that Iran makes efforts to remain in the JCPOA if the country's rights are upheld.
"Today, we are in a situation in which the French president [Emmanuel Macron] says in his joint conference with the Russian president [Vladimir Putin] that he supports the JCPOA. The U.S. puts Europe under pressure to choose between the U.S. and Iran, but the Europeans say that we choose the JCPOA," Rouhani stated.
Talking to reporters in St Petersburg on Thursday, Putin and Macron supported the JCPOA.
U.S. President Donald Trump pulled out of the JCPOA on May 8 and vowed to reimpose sanctions against Iran.
Since Trump's withdrawal, Iran has been seeking guarantees that its economic interests are protected otherwise it will resume nuclear activities at a greater speed.
Speaking at a joint news briefing at Beijing's Great Hall of the People on Thursday, German Chancellor Angela Merkel and Chinese Premier Li Keqiang also defended the nuclear deal.
Federica Mogherini, the EU foreign policy chief, issued a statement on May 18, saying that the 28-nation bloc is united in preserving the international nuclear deal.
NA/PA