Zarif says talks on nuclear deal will continue
May 28, 2018 - 19:19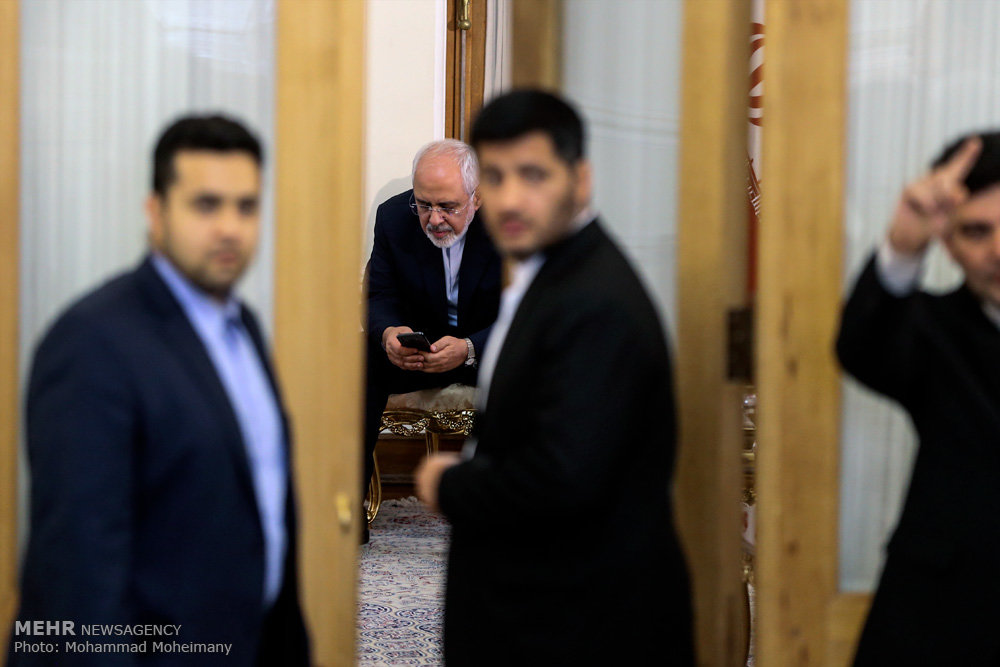 TEHRAN – Iranian Foreign Minister Mohammad Javad Zarif said on Monday that talks with officials of various countries on the 2015 nuclear deal, known as the Joint Comprehensive Plan of Action, will be continued.
"A number of such talks have been held and more of them will be held in future," he said upon arrival at New Delhi airport.
After the withdrawal of the U.S. from the nuclear deal on May 8, Iran wants assurances from the remaining parties that its interests are guaranteed or it will resume nuclear activities at a greater speed.
Zarif met with Federica Mogherini, the EU's foreign policy chief, and the foreign ministers of France, Germany and the UK in Brussels on May 15.
Mogherini issued a statement on May 18, saying that the 28-nation bloc is united in preserving the international nuclear deal.
Iranian President Hassan Rouhani said on Saturday that positive steps have been taken to preserve the nuclear deal without the U.S. which he has already called an "irritating member".
"Today, we are in a situation in which the French president [Emmanuel Macron] says in his joint conference with the Russian president [Vladimir Putin] that he supports the JCPOA. The U.S. puts Europe under pressure to choose between the U.S. and Iran, but the Europeans say that we choose the JCPOA," Rouhani stated.
Talking to reporters in St Petersburg on Thursday, Putin and Macron supported the JCPOA.
NA/PA