Iran vehemently denies indirect talks with Israel
May 29, 2018 - 19:35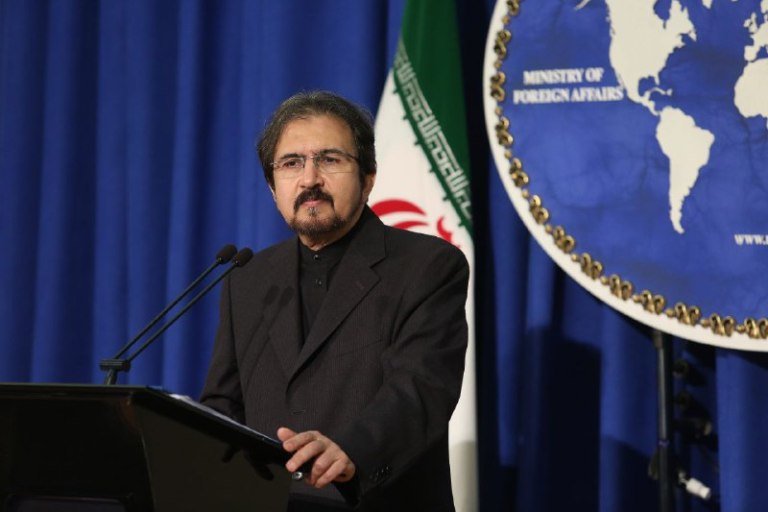 TEHRAN - Foreign Ministry spokesman Bahram Qassemi on Monday strongly denied claims of indirect talks between Iran and the Zionist regime on fighting in southwest Syria.
Saudi-owned news site Elaph has claimed that Iran and Israel engaged in indirect negotiations this weekend in Jordan.
According to Fars news agency, Elaph sources also alleged that "the talks with the Israelis were related to fighting in Syria and the upcoming battle in southern Syria, particularly in Dara'a and Quneitra".
"This claim is a total lie. The Islamic Republic of Iran does not recognize the fake, terrorist and occupant regime of Israel and the reason behind spreading of such lies is completely clear and obvious," he stated.
"In the midst of certain Arab countries' betrayal to the Palestinian cause and wasting decades of Palestinians' resistance, it is no wonder why some Hebrew-Arabic websites create commotion to divert the public opinion from the recent crimes committed by the Zionist regime," the Foreign Ministry official pointed out.
U.S. relocated its embassy in Tel Aviv to al-Quds (Jerusalem) on May 14. Israeli snipers shot dead over 60 Palestinians and wounded thousands who protested the relocation. Donald Trump's decision to move the U.S. embassy in Israel from Tel Aviv to al-Quds has been blamed for the bloodshed.
NA/PA