Commercial drones innovation center opens in Tehran
May 30, 2018 - 12:1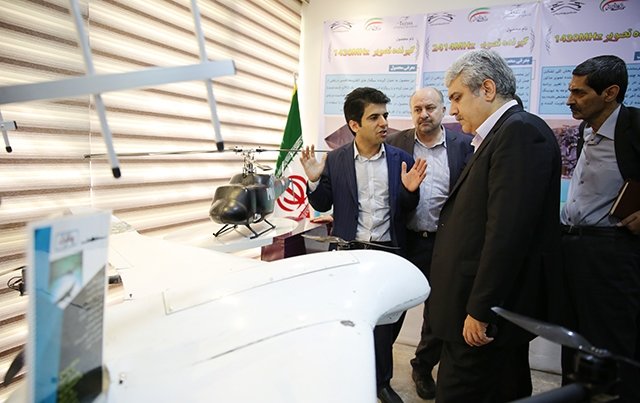 TEHRAN – The first Iranian commercial drones innovation center opened during a ceremony in Tehran on Tuesday.
The center is responsible for demands and ideas in the field of drone in Iran and produce them with the help of knowledge-based companies, the science and technology vice presidency's public relations department reported.
At the opening ceremony, science and technology vice president Sourena Sattari pointed to the important role of private sector in development in the field of drone industry.
Drone industry is one of the priorities in the field of technology in Iran, which needs infrastructure, he said during the ceremony.
Over 30 innovative projects are underway at the center which, have capacity for commercialization, the head of center Mohammad Hassan Barzegar said during the event.
"The center is able to make commercial drones with special characteristics for international market," Manuchehr Manteqi, head of the headquarters for knowledge aerospace technologies at the vice presidency for science and technology said during the ceremony.
A part of present projects were the winners of drone competitions, which are now supported for mass production by the center, he said.
The center aims to create supply chain hence production of drone become an economical industry, he concluded.
While drones originated mostly in military applications, their use is rapidly expanding to commercial, scientific, recreational, agricultural, and other applications, such as policing, peacekeeping, and surveillance, product deliveries, aerial photography, agriculture, smuggling, and drone racing.
SB/MQ/MG