Leader asks literati to break new ground on justice and resistance   
June 1, 2018 - 18:26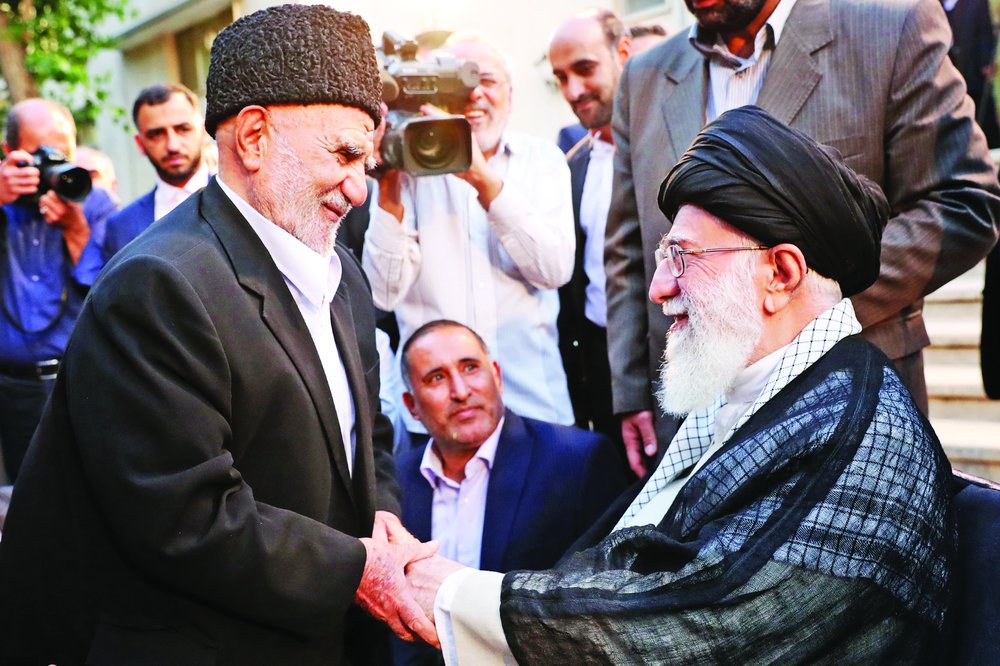 TEHRAN – Leader of the Islamic Revolution Ayatollah Seyyed Ali Khamenei has asked literati to break new ground in issues such as justice, resistance and the promotion of morals.
"The Persian poetry has always been full of wisdom and morals and inspirational in generating thoughts and hope," the Leader said in a short speech that he made in his annual meeting with Iranian poets and literary figures on Wednesday night.
He asked the literati to continue with the spirit in the modern poetry.
A group of poets and literary figures from India, Afghanistan, Pakistan and Lebanon also was in attendance at the meeting, which is organized every year on the birthday of Imam Hassan (AS) that falls on the 15th of the holy month of Ramadan every year.
Ayatollah Khamenei also praised the modesty of the Persian poetry and strongly advised that modesty be kept in the literary currents of the country.
He said that the enemies of the Islamic Revolution are trying to lead the Persian poetry toward the superficial understanding, carelessness, surrender and indifference.
He emphasized the need to promote wisdom, struggle and discipline in the works, the deep understanding of issues, and strengthening identity against the enemy in the Persian poetry.
The Leader also said that literati should make good use of the people's interest in poetry to transfer the concepts needed by Iranian society.
The meeting came to an end with recitations from the poets who also presented the Leader with their latest offerings.
Ayatollah Khamenei also hosted the literati for an iftar dinner that night.
Photo: Leader of the Islamic Revolution Ayatollah Seyyed Ali Khamenei shakes hands with poet Hossein Karimi Maraghei during an iftar dinner at his home in Tehran on May 30, 2018. (Leader.ir)
MMS/YAW