More Civilians Killed, Wounded in US Air Raids in Northeastern Syria
June 6, 2018 - 23:1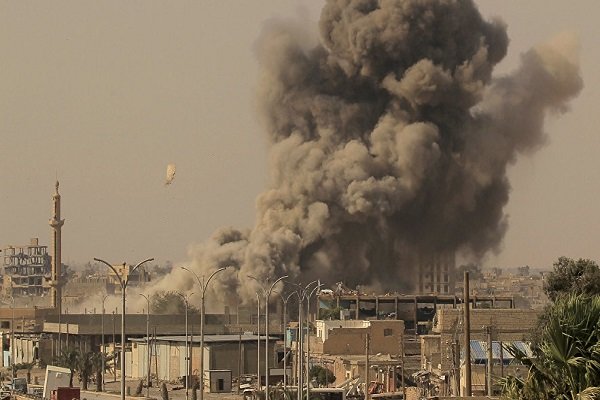 TEHRAN - The US-led coalition air raids on residential areas in Hasaka province left a number of civilians dead or wounded on Wednesday.
At least 20 civilians, including women and children, were killed in the US-led airstrikes on Jaza village East of the town of al-Shadadi in Hasaka province, local sources said.
Many more civilians were also wounded in the US-led air raids on residential areas in Hasaka province.
Meantime, the SANA news agency reported that the US-led airstrikes on residential areas Southeast of al-Shadadi, specially the villages where their residents have refrained from joining the Syrian Democratic Forces (SDF) have increased. Many residential buildings have been destroyed as a result of US-led airstrikes.
In a relevant development last Friday, the sources reported that the warplanes bombed the village of Zeib Hadaj in Southeastern Hasaka, killing eight members of a family and wounding several more.
In the meantime, other fighter jets of the US-led coalition struck the village of al-Baqouz Foqani near the town of Hajin in Southeastern Deir Ezzur, killing at least eight civilians, including three children, the sources said, adding that some of the injured are in critical condition.
(Source: farsnews)