Iran football team no longer Asian best team
June 7, 2018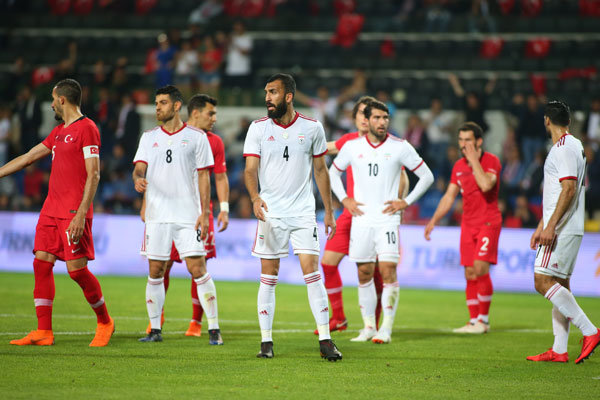 TEHRAN – Australia, known as Socceroos, leapfrogged Iran to be the top ranked AFC nation in the latest FIFA rankings released on Thursday.
With just seven days remaining before the 2018 World Cup, Iran moved down one place to 37th, while Australia moved up four places to 36th.
Iran could have stayed as the Asian best team if Team Melli had defeated Greece or Kosovo in friendly but two countries withdrew from the match.
South Korea and Japan are 57th and 61st respectively in the rankings.
The top seven are unchanged, with Germany top ahead of Brazil, Belgium and Portugal, while Poland are the movers inside the top 10, up to eighth. Spain drop to 10th.
The Ranking makes less pleasant reading for Spain (10th, down 2), who swapped places with the Poles, Tunisia (21, down 7) and the Turks and Caicos Islands (206th, down 4), who slumped to the bottom of the table after joining Anguilla, Bahamas, Eritrea, Somalia and Tonga on zero points.
The next FIFA World Ranking will be published on 19 July 2018.