By staff and agency
Israel, UAE held secret meeting to sabotage nuclear deal: New Yorker
June 12, 2018 - 22:7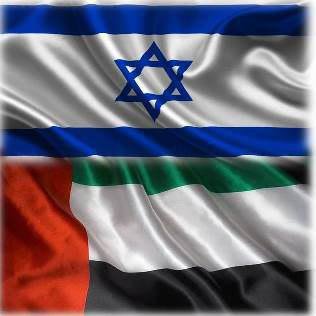 The New Yorker's Adam Entous published a report on Monday revealing that senior officials from United Arab Emirates and Israel met in Cyprus in line with attempts to kill the 2015 nuclear deal.
"For years, American officials were skeptical of Israel's claims about its ability to expand ties with the (Persian) Gulf states. But, toward the end of Obama's second term, U.S. intelligence agencies learned of phone calls between senior UAE and Israeli officials, including calls between a senior Emirati leader and Netanyahu. Then U.S. intelligence agencies picked up on a secret meeting between senior UAE and Israeli leaders in Cyprus," the New Yorker reported.
The UAE does not officially have diplomatic relations with Israel.
"U.S. officials suspect that Netanyahu attended the meeting, which centered on countering Obama's Iran deal. The Israelis and the Emiratis didn't inform the Obama administration of their discussions."
On May 8, U.S. President Donald Trump officially withdrew from the UN-endorsed nuclear agreement and plans to reimpose sanctions on Iran. Immediately after the decision, Israeli, Saudi and UEA leaders issued statements expressing pleasure over Trump's move.
Federica Mogherini, the EU's foreign policy chief, issued a statement, saying that the 28-nation bloc is united in preserving the international nuclear deal.
Iran has threatened that if the remaining members of the nuclear agreement, especially the EU trio of Germany, France and Britain, fail to guarantee Iran's interests under the nuclear agreement Tehran will resume nuclear activities with a much greater speed.

NA/PA