Richard Clayderman sends video message to Iranian fans before Tehran concerts 
June 13, 2018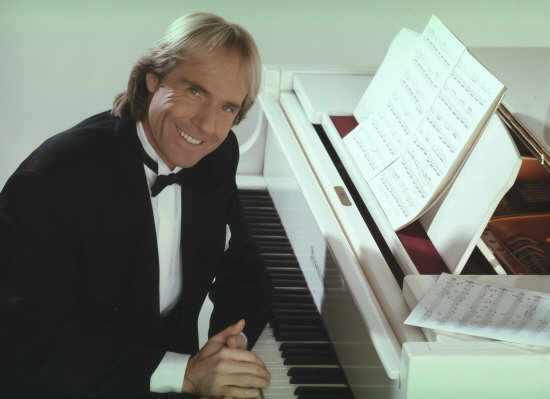 TEHRAN – World-renowned French pianist Richard Clayderman has talked with his Iranian fans via a video message a week before arriving in Tehran to perform several concerts.
In the video released by Royal Honar, the Iranian institute that is the coordinator of Clayderman's upcoming performances, he spoke about his love and interest in performing live in Iran.
"I would like to say that I am so happy to visit your great and beautiful country for the first time," he said and added, "It was my wish for over 20 years to perform for you and finally this wish will come true."
"I have traveled to all over the world with my music for about 40 years and my major goal is to represent happiness, beauty, and beautiful feelings especially peace and love. This is all I want to give in your country," he stated.
The concerts will be put on at the Grand Hall of the Interior Ministry for six nights on June 21, 22, 23, 24, 26 and 27.
Clayderman is scheduled to perform "O Iran" based on a composition by Iranian musician Ruhollah Khaleqi.
"O Iran", a song that was the national anthem in the early years after the victory of the 1979 Islamic Revolution, was registered on Iran's National Intangible Cultural Heritage list.
Iranian Istgah Orchestra by conductor Mehdi Noruzi will accompany Clayderman in his performances.
Photo: French pianist Richard Clayderman in an undated photo
RM/MMS/YAW