University incubators commercialize students' idea: VP
June 20, 2018 - 11:28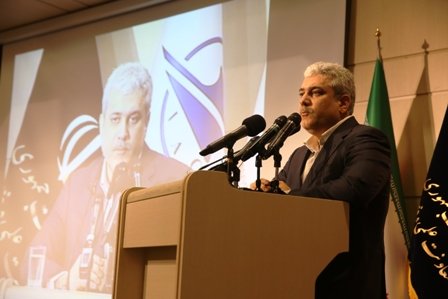 TEHRAN -- Incubator centers at universities lead to commercialization and turning ideas into products, science and technology vice president Sourena Sattari has said.
He made the remarks at the opening ceremony of Nasir incubator center, which was inaugurated at Tehran's Khajeh Nasir Toosi University of Technology on Monday, IRNA reported.
In an innovation ecosystem, thesis and articles are not the only achievements of graduated students, he added.
"Actually universities can be shareholders at knowledge-based companies and earn money from their technological achievements," he said.
In this way, the universities become independent in financial issues, he said.
The government should provide infrastructures for such centers, he said.
"However, if the government supports the knowledge-based companies financially, they will not be able to compete with other companies, which are outside of business environment of universities," he said.
"We create an ecosystem for knowledge-based companies in which issues dealing with customs formalities, affordable accommodation and venture capital funds are facilitated," he said.
The science and technology vice presidency plans to allocate two professional centers to inspect products by knowledge-based companies in order to cover their products by insurance, he announced.
Seven knowledge-based companies and a number of startups begin their activities at the center, which is located at the mechanical engineering department, at the center, he explained.
The center still needs some infrastructures, he said, hoping that a part of the university's budget would be spent on commercializing the products, he said.

SB/MQ/MG