Iran, Russia to carry out joint research on Caspian Sea
June 25, 2018 - 9:27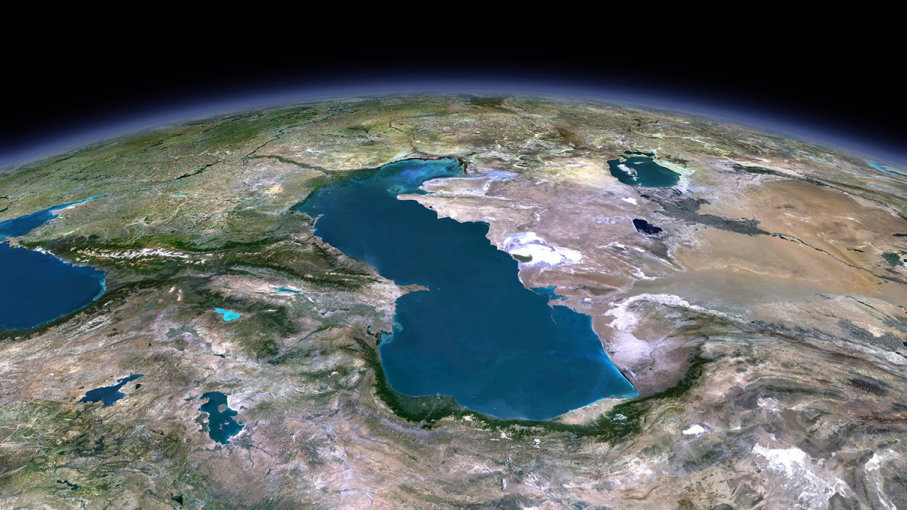 TEHRAN – Iran and Russia have signed a contract to conduct geological studies on the Iranian part of the Caspian Sea, head of Geological Survey and Mineral Explorations of Iran (GSI) Khalil Bahar-Firouzi says, ISNA reported on Saturday.
The agreement was reached between the Russian State Geological Company (ROSGEO) and GSI during St. Petersburg International Economic Forum held on May 26, the ROSGEO website reported.
The documents was signed by S.H.M Meigouni,director of international affairs in GSI and Anastasiaand S. Afanasyeva, ROSGEO director of marketing and foreign projects.
It was signed at the presence of Iranian Deputy Industry Minister Razyeh Lak, Minister of Natural Resources of the Russian Federation Dmitry Kobylkin,and Roman Panov, general director and chairman of the executive board of ROSGEO.
According to the first document, ROSGEO will conduct 2D seismic exploration works in the Iranian part of the Caspian Sea. The project should be implemented in a 4-year period.
The results will allow to solve the following geological problems: to study the geological structure of the basement, to delineate the deep faults of its surface, to estimate the thickness of the sedimentary cover, to visualize structurally the main unconformity surfaces, and to study fault tectonics, etc.
Availability of ideas about the geological structure of the territory will allow to draw conclusions about its oil and gas potential and outline further plans for geological prospecting works.
"The market of geological prospecting works of Iran is extensive and very diverse in the types of research proposed. It meets both the interests and the capabilities of the multi-profile geological ROSGEO," Afanasyeva said.
For the Islamic Republic of Iran, it is more important than ever to develop, strengthen and expand the development of its own mineral and raw materials base such as hydrocarbon raw materials, as well as the most important industrial and precious metals, building materials and groundwater," he noted.
FB/MQ