Bangladesh with UN to establish global peace
June 26, 2018 - 10:37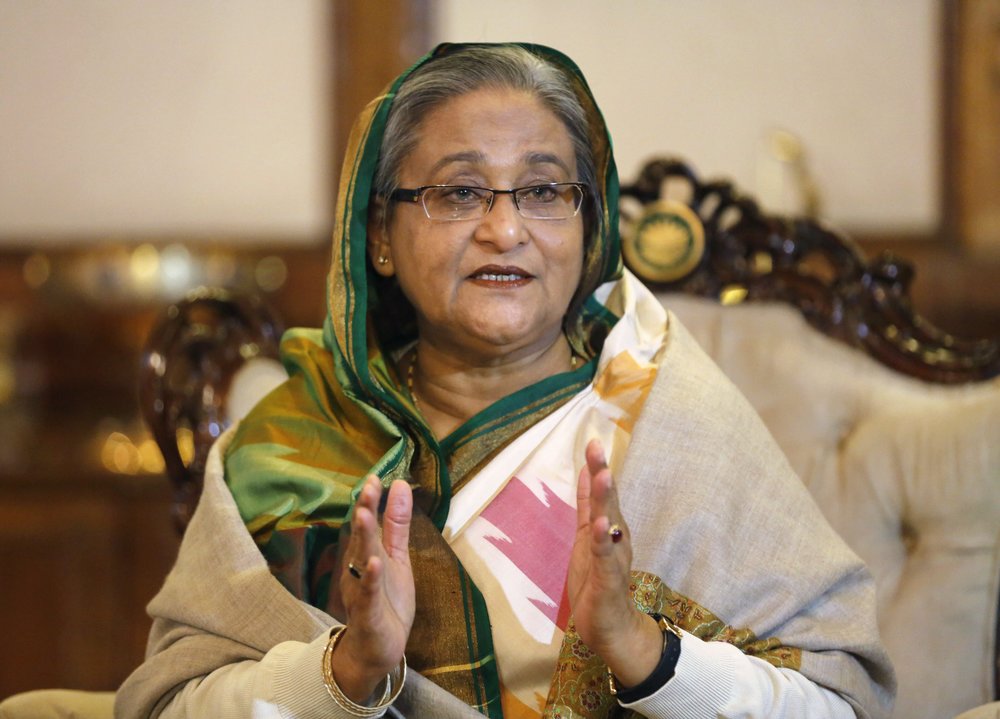 Bangladesh Prime Minister Sheikh Hasina on Sunday reaffirmed Bangladesh's firm commitment to remain engaged with the United Nations in its efforts towards preventing conflict and establishing peace in the world.
"Bangladesh always remains ready to contribute troops and police in response to UN's call for strengthening world peace and stability," Hasina told UN Under Secretary General Jean Pierre Lacroix when he paid a courtesy call on her in Dhaka.
Hasina said Bangladesh also remained prepared to support the UN peacekeeping capability readiness steps. As per the UN's request, she said, the government was also ready with "rapid deployment battalion" for MONUSCO in Congo.
The Prime Minister also underscored implementation of a nine-point reform agenda for the UN peacekeeping operations presented by the UN secretary general and assured the UN of Dhaka's support in this regard.
While talking about the Rohingya issue, she pointed out Bangladesh's foreign policy of "friendship to all, malice to none" and said her country wanted to maintain peace with all. "Accordingly, the government opened dialogue with Myanmar to solve the Rohingya issue," she noted.
She regretted that Myanmar authorities agreed to take back their nationals from Bangladesh, but did not act as per their commitment. "The presence of nearly 1.1 million Rohingya people is a burden on Bangladesh and it is causing sufferings to the local people where the refugees have been sheltered," she said.