'More social support for drug-addicted women needed'
June 26, 2018 - 16:7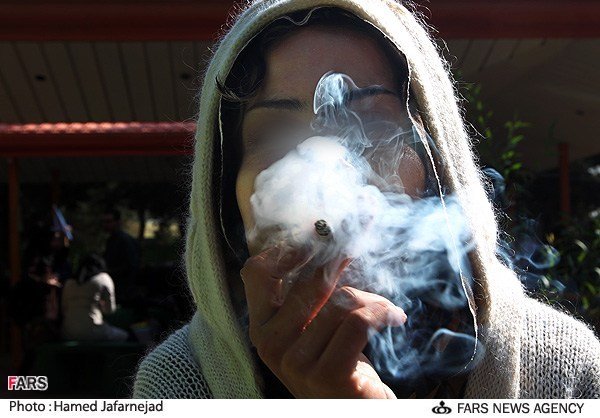 TEHRAN –More women are referring to rehab centers and this means that social support for drug-addicted women is vital, said Saeed Sefatian, head of the drug demand reduction working group at the Expediency Council.
Increasing the number of drug rehab centers and growing number of addicted women referring to these centers, has led to more realistic statistics about women's addiction in Iran, IRNA quoted the official as saying.
Based on statistics released in the Iranian calendar year 1390 (March 2011- March 2012), 5 percent of drug addicts in Iran were women; the number has increased to 10 percent in 1395 (March 2016-March 2017), he announced.
However, the statistics does not mean that the number of addicted women has been doubled, but other factors are considered in reaching this number, Sefatian noted.
There exits an interest in over-20 women for consuming "crystal meth", because they are deceived by unofficial commercial advertisement that they will lose weight in very short period by using the drug, he explained.
Though, opium continues to be the leading drug used among the addicted women, and currently women make up about 10 percent of drug addicts in the country, the official stated.
The government has predicted about 25 percent decrease in drug addiction both among men and women according to the sixth five-year development plan (2016-2021), hence, there should be about 2.5 present decrease in female addicts.
In July 2017, Sefatian announced that the increasing population of drug addicts imposes a financial burden of 500 trillion rials ($13.2 billion) on the treasury every year, ISNA reported.
Based on a recent survey, 17% of Iranians have a tendency to experiment with drugs. "From among them 12% are at high risk of addiction if nothing is done to control the problem," he added.
According to official figures, there are at least 2.8 million drug addicts in Iran and the Law Enforcement Forces said recently there are between 220,000 to 250,000 people involved in drug smuggling.
Each year around 600-700 tons of illegal substances are seized by police. Also, around 500,000-700,000 people annually receive rehab services.
NM/MQ/MG