Iranian, Syrian diplomats hold talks in Tehran
June 26, 2018 - 21:28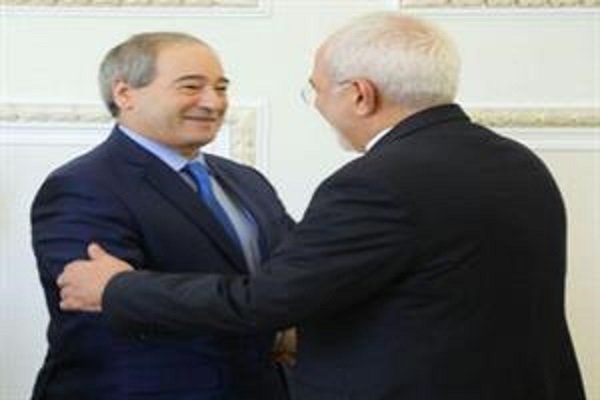 TEHRAN – Syrian Deputy Foreign Minister Faisal Mekdad who traveled to Tehran late Monday held talks with Iranian Foreign Minister Mohammad Javad Zarif.
Zarif and Mekdad discussed a range of regional and international issues. The two sides also exchanged views on the latest field developments in Syria as well as settling the crisis in the country.
Mekdad also met with Hossein Jaberi Ansari, a senior assistant to Zarif, discussing issues of mutual interest.
The meeting was held at the Iranian Foreign Ministry as part of a new round of talks between Iranian and Syrian political committees.
Jaberi Ansari and Mekdad exchanged views on bilateral relations and the latest political and field developments in Syria.
The two diplomats also discussed the works done by the committee to rewrite Syria's Constitution, which was established by the Syrian National Dialogue Congress during its meeting in Russia's Sochi.
They also reviewed discussions made during last week's Geneva meeting between UN Special Envoy for Syria Staffan de Mistura and representatives of the guarantor states of the Syria truce – Iran, Russia and Turkey.
SP/PA