Pakistan army to deploy 371,000 troops to ensure free and secure election
July 12, 2018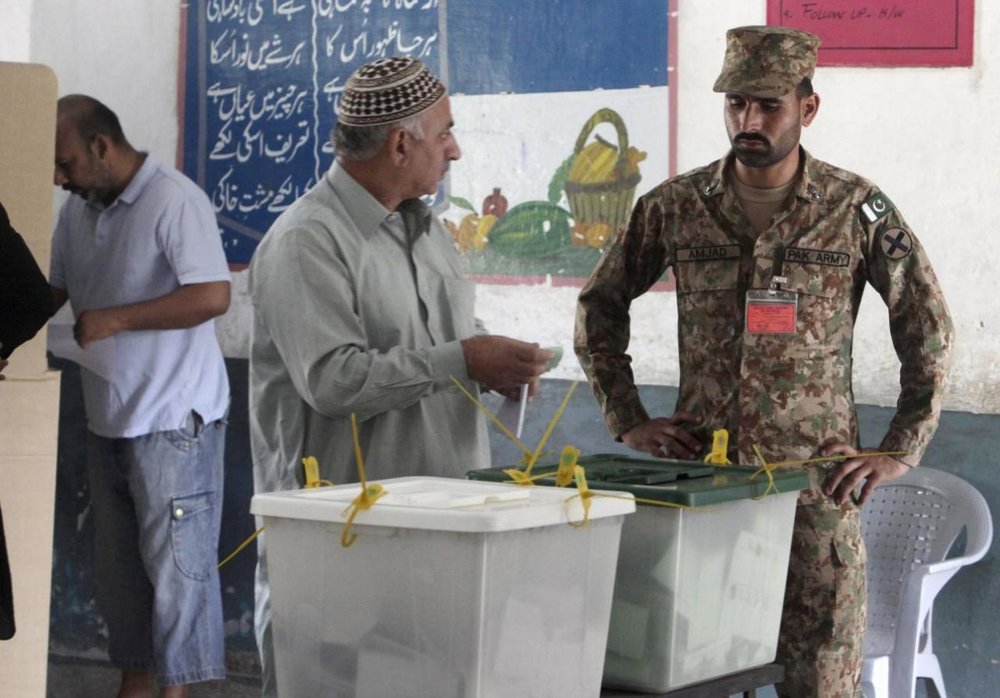 TEHTAN - To ensure free and secure upcoming general election, Pakistan army has said that it will deploy about 371,000 troops across the country, while rejecting reports that it was planning to rig the polls in favor of Pakistan Tehreek Insaaf (PTI) chief Imran Khan.
Ahead of the polls on July 25, all major political parties have been campaigning hard to turn around their political fortunes. Cricketer-turned-politician Khan's PTI has emerged as a frontrunner after its main rival Pakistan Muslim League (PML-N) received a heavy blow with the conviction of its top leaders Nawaz Sharif and Maryam Nawaz.
However, the build-up to the polls has been marred by accusations that the army was seeking a mandate for the PTI and attempting to rig the elections. Army in Pakistan remains the most powerful institution and it is widely believed that no party can climb the ladder of power without its backing.
Pakistan army spokesman Major General Asif Ghafoor told journalists that a total of 371,388 troops would be deployed inside and outside polling stations, three times more than 2013 general election.
Denying any link with the PTI, Ghafoor said the military was not favoring Khan. "We don't have a political party. We don't have a loyalty," he stated.
The country's election commission had asked the armed forces to help conduct the vote in a "free, fair and transparent manner", and the army's role was limited to assistance, Ghafoor said.