Parliament assessing impeachment of some ministers: Aref
July 11, 2018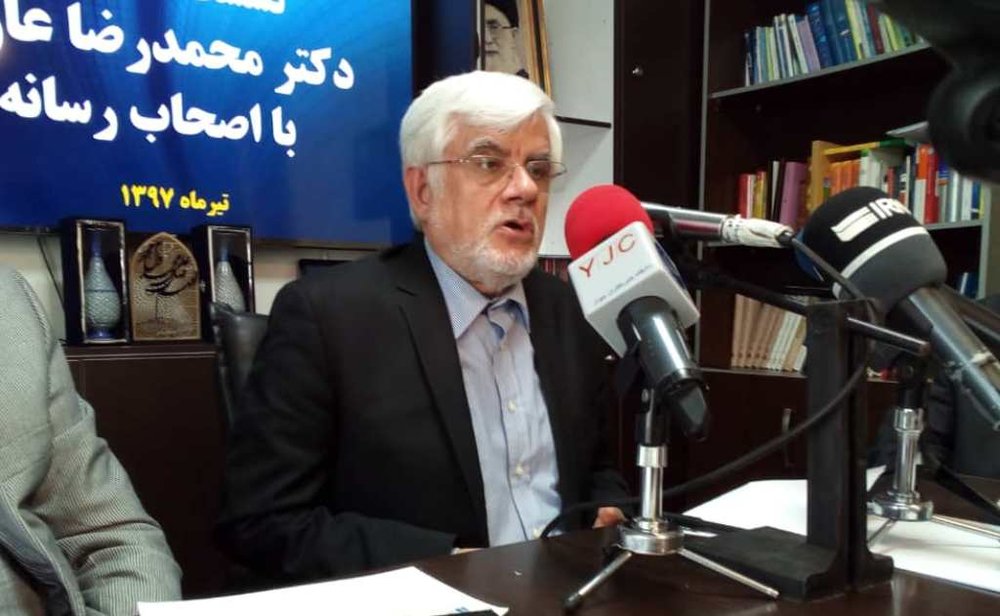 TEHRAN – Mohammad Reza Aref, chairman of the pro-reform Hope faction in the parliament, said on Wednesday that the parliament is assessing the impeachment of some economic ministers, urging President Rouhani to make changes to his economic team.
"The view of the Hope faction is that the president do some actions to promote the competence of the government's economic team, however, if under any reasons the president does not see it expedient the Majlis will do its duty and now some impeachments are under study," Aref told a press conference.
He added, "We need more serious actions in the economic team of the government."
He said 200 lawmakers have signed a letter urging Rouhani to shake up his economic team, IRNA reported.
He said Rouhani's efforts to resolve the country's economic issues is "visible", adding though the government is "facing numerous problems, we believe that the president is capable of resolving the issues."
The lawmaker dismissed rumors that his parliamentary faction is seeking to impeach the president, saying, "We might someday wish to ask question from the president but impeachment is not on our agenda at all."
Since U.S. President Donald Trump withdrew the United States from the 2015 nuclear agreement and announced a reimposition of sanctions on Iran, prices of gold coin and foreign currencies have increased greatly, affecting prices of other commodities in the country.
Trump has also asked other countries to stop their purchases of the Iranian oil by November otherwise they face secondary sanctions.
Iranian officials have vowed to disappoint the U.S. through reliance on local capacities. Since the U.S. exit from the nuclear deal, top officials have held several meetings to address the country's economic issues.
MH/PA