Rouhani's special envoy submits message to Ugandan president
July 13, 2018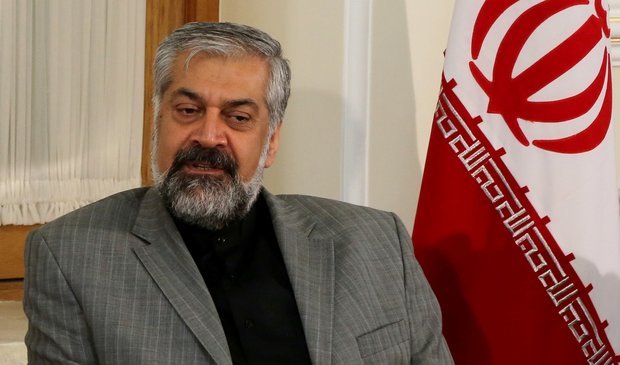 TEHRAN – On Thursday, Iranian Deputy Foreign Minister Morteza Sarmadi submitted President Hassan Rouhani's written message to Yoweri Museveni, the Ugandan president.
Sarmadi, the special envoy of Rouhani, also discussed developments in bilateral relations and the 2015 nuclear deal, known as the Joint Comprehensive Plan of Action.
Sarmadi said that the U.S. unilateral actions and destructive policies threaten the international peace and security.
He called on independent countries to adopt "united" stance against "illogical actions and policies".
The Ugandan president said that the U.S. unilateral actions and policies are "unacceptable", urging collective efforts to boost multilateralism.
Museveni also supported efforts to preserve the nuclear deal.
Iran has also sent special envoys to Malaysia, Russia and China to warn against the illegal steps that the Trump administration has taken toward the multilateral nuclear agreement endorsed by the United Nations Security Council.
The nuclear deal, struck in July 2015 between Iran, the European Union, Germany and the five permanent members of the UN Security Council, went into effect in January 2016. Under the agreement Iran is obliged to lower its nuclear activities in exchange for termination of sanctions. However, the U.S. walked out of the multilateral agreement.
Iran has repeatedly warned that if its interests are not guaranteed under the nuclear agreement it would resume its nuclear activities with a greater speed.
The U.S. plans to reintroduce sanctions against Iran. The first stage of sanctions is going to be enforced in August and the last stage in November. The U.S. has threatened to punish any country or company that do business with Iran.

NA/PA