Fire causes damage to Sari historical mosque
July 15, 2018 - 9:5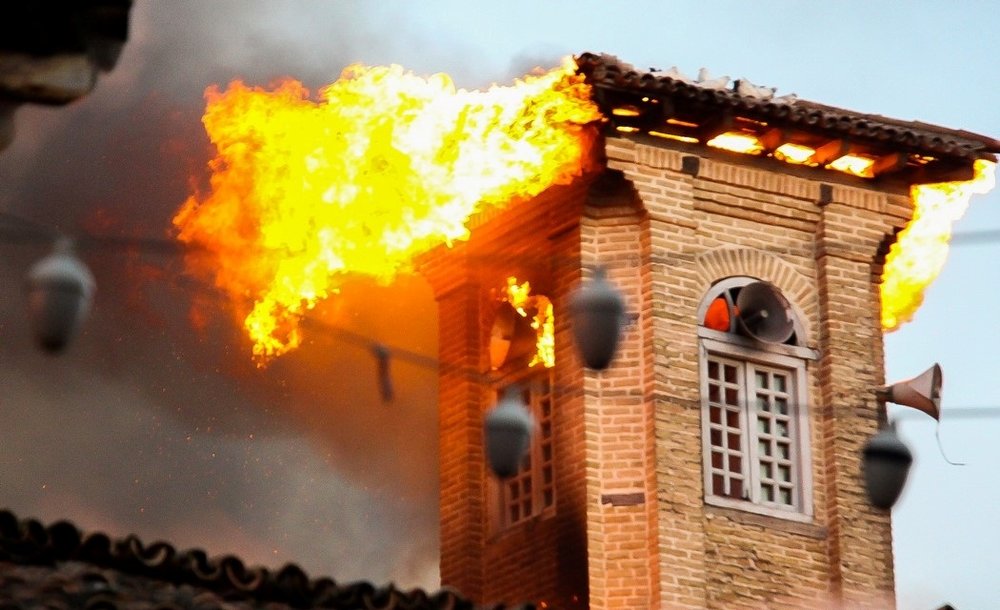 TEHRAN – The historical mosque of Sari, the capital of northern Mazandaran province, is not totally brought down to earth despite being on a massive fire for hours on Thursday.
The fire was allegedly sparked due to faults in electrical cables, ISNA reported.
Initial reports cited by the Cultural Heritage, Handicrafts and Tourism Organization said the amount of damage cannot be estimated until the fire completely dies down.
However, CHHTO deputy director Mohammad-Hassan Talebian, who personally inspected the mosque, said on Friday that roughly 70 percent of its Qajar-era portions, which constitute its most significant sections, are not affected.
"Some experts believe that the mosque was primarily constructed on the ruins of a Sassanid-era (224–651) fire temple while others say it was first erected as a one-iwan (portico) mosque in the year 140 AH," the official explained.
Restoration work will soon be commenced, he concluded.
PHOTO: Minaret of Sari historical mosque is seen on fire, July 12, 2018.
AFM/MQ/MG